Get Your Head Into Cloud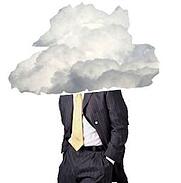 Google says:
"Cloud computing has been called the next seismic shift in the way business is conducted, 'as inevitable and irreversible as the shift from steam to electric power'*. If you're a financial decision maker or CFO, independent research tells us you already know this. In fact, 93% of you think Cloud computing will be key to the success of their business in the next 12-18 months."
It is becoming apparent that companies in the very near future will need to make decisions on how to go forward and those who don't will feel the impact of being left behind their head in the sand.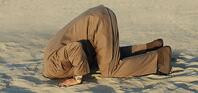 You, as a strategic decision maker, need to be involved. But the same research shows you may not yet have all the information you need to make an informed decision. Get your head out of the sand now before you are behind the eight ball, get informed and comfortable about Cloud technology.
Ready yourself for the future way of doing business.
If you're not sure how it fits into your scenario here are some blogs that may help to figure out some more good starting points on how cloud computing and document management relates to you.
8 Ways To Make Your Office Greener with Document Management
Too Many Fingers in the Paper Filing Cabinet- A Disastrous Recipe
Password Protected Files Got You Down
Cloud Computing A Hot Topic in IT Network Design
Electronic File Storage - the Range of Options
Hosted Document Management is the Easy Way to Go
See how easy it is to find and to store your documents
Hope these help! More questions or remarks? Ask away below or
call me at 905-333-8766, 523
I Would Like to Learn More About Cloud DM