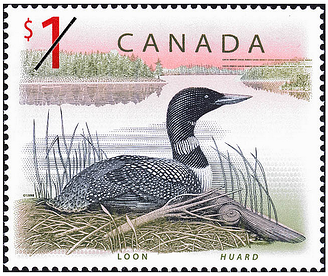 The annual review of Canadian postage rates has led to significant Canada Post Rate Increases Mar31st
Unlike most years this year there were two rate changes.
The 1st increase was in January and may not have been that noticeable, it primarily affected changes to parcel rates and left the standard letter rate the same until now.
The big news is March 31st the cost to mail a standard letter will rise to cost you a full Loonie ($1) from 63 cents: for mailing just one letter! Some relief: if buying coils of stamps it will be 85 cents. However thats still a sizable 35% increase! Postage meter users can find further relief.
Other Increases:
Letter Mail to US destinations rises from $1.10 to $1.20
International Mail goes from $1.85 to $2.50
Some good news:
Postage Meter users receive discounted rates down to 75 cents, saving you 10 cents per letter vs. 85 cents for mail within Canada.
For US Mail it drops the new rate from $1.20 down to $1.15. Having a postage meter saves 30 Cents per International letter, dropping the cost of postage from the new high of $2.50 down to a more palatable $2.20.
Depending upon volumes of mail you send, these savings with a postage meter can make it more attractive to either acquire a postage meter or review the current offering you have. In many cases there are savings to be had over fees and costs for re-programming in rate changes ie this year some people have had to pay twice for rate changes in some cases hundreds of dollars vs. some vendors include these on newer digital machines that can get their updates via the Internet. See some examples of newer models
Re-assessing what's in your postage machine contract?
For companies already using postage meters there will be a need to upgrade the rate tables in their meter for the new rates. One of the key things to be aware of in finalizing this process is understanding whether you will incur a rate change fee when you do your download or upgrade for the new rates.
Depending upon how your contract was written when you acquired your device and this may have been 4-5 years ago, you may or may not have an inclusive agreement.
Fees will vary depending upon the size of your device and your manufacturer if your agreement is not structured to include them. This can run in excess $100's depending upon the manufacturer and you will need to be prepared to cover the costs incurred. Remember there are two rate changes to cover this year.
Depending upon your brand of meter and the model the change process may be different. In the majority of cases it will require connecting your meter to the manufacturers postal site for a software update done over a phone line via modem.
Some newer models will work with a computer connection over the Internet, again depending upon your brand and model of meter. The challenge will be you may have to pay for your rate change twice in one year which is unprecedented.
For instructions on updating your Francotyp Postalia (FP) postage machine click here.
For Neopost and Pitney Bowes check their websites for further information.
Of course if you are a heavy user of postal services especially parcel and others which are incurring increases you want to make sure you take the increases into consideration as you review your 2014 budget plans as any item that drives a significant 35% cost to your bottom line expenses isn't to be taken lightly.
How to save 85 cents a letter:
The impact of such a significant rate increase from Canada Post has left many of our clients asking for assistance in re-evaluting their document processes and workflows to see if they still need to send mail in hardcopy format or if there are other ways to achieve this thru email or other electronic methods.
Our thought is that by re-optimizing your WorkFlow you could positively impact your cashflow. See discussion here: Document-Workflows-Impact-Business-Revenues-And-Results
Details of original announcement from Canada Post website:
Canada Post will introduce a new tiered pricing structure for Lettermail mailed within Canada, which will better reflect the cost of serving various customer segments. Under these changes, the majority of Canadians, because they buy stamps in booklets or coils, will pay $0.85 per stamp, with discounts for customers that use the mail most. The minority of consumers who purchase stamps one at a time, which represents an estimated 2 per cent of stamp purchases, will pay $1 per stamp. The average Canadian household purchases fewer than 2 stamps per month. These stamp price changes will take effect March 31, 2014.
Are you ready for the rate changes?
Original article Lee K
Updates Ian L. March 2014 to reflect current information on Letter postal rate changes
Photo Credit: By Canada P.O [Public domain], via Wikimedia Commons