As the final piece in the series discussing postage meters in Canada we want to show some of the key terms and provisions which should be considered when looking at the various manufacturers' postage agreements. Each of the three companies regulated in Canada by Canada Post have their own structures and language and it is easy for purchasers to become confused.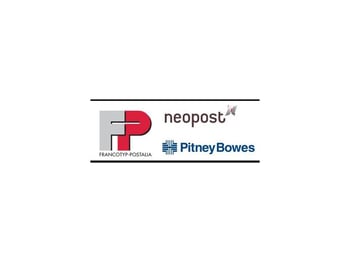 Worse still, is that agreement is often the last part of a deal for a postage machine and the purchaser will have time, energy and emotion invested before they ever see the agreement. Too often the agreement is treated as an after thought and provisions which have a material and substantial effect upon the overall price of the acquisition get missed or glossed over resulting in more expense down the road. In this industry 'buyer beware' is important and having a good consultative contact will certainly help you understand what you are contracting for.
THE 3 MANUFACTURERS' CONTRACTS – THINGS TO VERIFY BEFORE YOU SIGN
(Please NOTE: The copy of all 3 manufacturers' terms are for guidance only. If you have concerns you should seek legal assistance if needed. E&OE 08-2015)
PITNEY BOWES Contract Terms – italics are the words from the Pitney Bowes contract
Pre-Authorization Payment Plan
In the absence of a pre-authorized payment plan, a $5.00 manual processing fee may be added to each of your periodic payment plan. Over a 66 month term that could be $330 over the contract life so if saving costs is priority the pre-authorized method will do that. Having said that it is harder to dispute a charge when they already have your money and the process of finding the right person to dispute it with may be worth paying out the processing fee
Lease Term
EL-1 This lease (the "Lease") will commence on the Lease Start Date indicated on the face of the Contract, continue forth number of months indicated on the face of the Contract as the Initial Term, and end after you have fulfilled all of your obligations under the Contract with respect to the Leased Equipment. If you enter into a new lease at any time during the Initial Term which incorporates the remaining Lease payments and the new lease does not become effective, or is subsequently terminated, we may reinstate the original Lease terms
What is the actual start date of this contract and where will this appear in writing. If you have had a previous lease will it be permanently cancelled or will the remaining time in the old lease be added to the new lease?
Lease Renewal
EL-3 You may terminate the Lease at the end of the Initial Term or any extension thereof by giving us written notice of your intention to terminate the Lease on such date, by registered mail no later than ninety (90) days prior to the intended termination date
Make sure the end date of lease is clearly marked on contract so you are aware when you may submit a 90 day cancel notification.
Lease Payments, Invoices, Charges and Fees
EL-3 Contract will commence simultaneously with the beginning of the Initial Term and will be included in your Total Periodic Payment as an accommodation to you, and we may increase your Total Periodic Payment if any such payment increases.
Ask …make sure the contract states what payments on it could increase over its obligated time and by what percentage it typically increases.
Other Pitney Bowes provisions:
E-3, E-4, E-5,E-6 If any invoice is not paid in full on or before its due date, you will be charged, unless prohibited by applicable law, our applicable administrative fee assessed on delinquent accounts. You also agree to pay interest on any payment delinquent under this Contract from its due date until paid in full at the lesser of 24% per year or the maximum rate allowed by law.
Above is a sample of interest fee, there is also mention of other fees and penalties, make sure you understand just how much you could be charged, as they could impact you significantly. Make sure you pay promptly to avoid excessive interest payments. KNOW YOUR INVOICE DUE DATE
EL-7. Assignment of Lease by Us.
We may sell, assign, hypothecate, mortgage or transfer all or any part of this Contract evidencing the Lease,
and/or title to the Leased Equipment, without notice to you. You agree and acknowledge that any assignment by us will not materially change your obligations hereunder. Each assignee or mortgagee of ours will have
all of our rights, but none of our obligations under this Contract. You will not assert against any assignee or mortgagee any defenses, counterclaims, abatements, rights of compensation or set-offs you may have against us.
Example: Recently Pitney Bowes sold off their copier business to Konica Minolta and Xerox lease portfolios to GE leasing. Find out if Pitney Bowes is no longer responsible for the terms and conditions, could they then be amended to fit the "new lease portfolio owners" terms and how will that effect your existing lease.
EL-9. Credit and Financial Information.
You and any principal, owner, officer or guarantor signing on the face of this Contract or on any
documents executed in connection herewith agree to furnish us with such financial and other information we may request now and in the future including social insurance number, and authorize us to obtain one or more credit reports in connection herewith and any credit extended as a result hereof and to receive from and exchange credit and other information concerning your affairs with others, including financial institutions, credit reporting agencies, credit bureaus and persons with whom you may have financial dealings. We will not be liable or responsible in any way in connection with any such credit reporting
IF YOU ARE A SIGNING OFFICER READ THIS
EL-12. PPSA Provisions: APPLICABLE TO ALL PROVINCES EXCEPT QUEBEC
Equipment insured against Loss for its full replacement value under a comprehensive policy of insurance or other arrangement satisfactory to us and fully protecting our interests ("Insurance"). You or your agent must call us at1-800-672-6937 and arrange to provide us with evidence of your Insurance. If you fail to provide such evidence, we may, in our sole discretion, refrain from requiring evidence of Insurance and include the Equipment in our own program (currently called ValueMAX®) and charge you a fee,
Make sure you respond with your own information from your company's insurance provider when it is requested or you will see an extra fee on the next invoice. By paying Value max you are throwing away $$$ thousands over a term of a contract in some cases.
NEOPOST Contract Terms - – Italics are the words from the Neopost contract
Front Page- Agreement –
Is your contract totally filled in including pricing and signed by not just you but signed and dated from Neopost? This could be a concern leaving yourself open if you run into issues. MailCare Service is in 3 different levels and the costs are different. Is the description and cost written on contract? The one I reviewed was NOT I asked the client if this was their only copy of the contract. It was confusing and they were not sure of the actual costs or if this was the final copy

Any amounts owing by CUSTOMER to NEOPOST or NEOPOST LEASING hereunder (including. without limitation, rental payments) if not paid when due shall bear interest at the rate of 2% per month calculated monthly (being 26.82% per annum)

Terms and Termination
Payments
This agreement shall be in effect from the Installation Date to the end of the initial Term and for successive one-year renewal terms thereafter, unless it is terminated in accordance with the provisions of this agreement. We may terminate this agreement at any time for default as provided as elsewhere in this agreement. Unless we so terminate, this agreement may not be cancelled or terminated until the end of the initial Term. 60 days prior to the end of the initial term or renewal term either party may terminate this agreement upon giving the other party at least 60 days prior written notice
This is saying that you may only renew after the initial term for one year at a time. Before you go ahead with this ask about your options. If they don't give you any…Look for a contract somewhere else that does have end of term options.
RENEWAL/MATURITY: Upon expiration of the initial term of this Lease, NEOPOST LEASING may either terminate this lease and remove the equipment, extend this lease on a month-to-month basis at the normal payment amount or renew this lease for a fixed period at an agreed payment amount.
Sounds fair to me, nothing wrong with this just remember to give notice 30 days before your next payment is due
Maintenance Terms and Conditions
Pricing for MailCare and Maintenance shall be subject to change yearly
Were you informed about these price increases and how much of an increase should be expected within a committed contract for a guaranteed amount of years in which you can't back out of?
FRANCOTYP POSTALIA - Terms and Conditions
This could be a 2 part contract- 1st part is Rental which would include Canada Post Meter and also include small rental units. -2nd part comes into play if you are leasing which will incorporate the hardware under a separate lease agreement from your agent. Agents (dealers) usually do business with more than one leasing company and should shop around for the best rates possible to provide you with better price points.
Rental
The bulk of what you need in writing is on the front page. Make sure the front of the contract is completely filled out as to what is included and what you will be charged for. End of Term Cancellation
You or we can cancel with at least 90 days written notice prior to the expiration of the initial term or 90 days notice prior to the expiration date of the automatic renewal term of one year. We can also change the rent and fees after the initial term, based on our current standard rent and fees.
If you have made special provisions make sure they are written out in the notes section. Like always you want clarified on the contract the start date and the length of the contract for expiry date purposes. Is your Rental contract filled in properly?
Personally I don't like the (1 year auto renewal) and if you are not comfortable with it ask for it to be changed and sign off on it. FP may increase rates after the initial contract but will give notice (I have yet to see them increase a rate on an ongoing contract). Please remember, in the case where you have a lease contract and meter rental contract don't forget to cancel both or inquire with your dealer. See if they will be of assistance. I know when our clients reach out to Leppert Business Systems we always try to be accommodating.
If Claims or Dispute between you and us should arise
4a If you fail to pay rent or other amounts due to us on the date due, or if any legal action commences which may result in another's taking of the Equipment: we can terminate this Agreement, without notice or legal action, and you will allow us to enter the location of the Equipment and to repossess it; and you will pay us accrued rent up to the repossession date or the current term expiration date, whichever comes later, and a delinquency charge of 1.5% per cent (but not in excess of the lawful maximum) on any unpaid amounts until paid.
Self explanatory but good to put it out there, you can't just stop paying your obligated contract. If issues do arise, Francotyp Postalia request's a grievance (from you or them) in written form then a following up in 10 business days to see if it can't be resolved before legal action
Canada Post and Other Requirement
By requirement of Canada Post Corporation, the meter must remain the property of Francotyp- Postalia and may only be used on Francotyp- Postalia mailing machines upon issuance and continuance of a meter license by Canada Post Corporation. THE METER MAY BE USED FOR POSTAGE IMPRINTING AND RECORDING PURPOSES ONLY. THE RENTER ACKNOWLEDGES AND AGREES THAT THE PROVISIONS OF PARAGRAPHS 1 TO 17 BELOW ARE INCLUDED AND FORM PART OF THIS AGREEMENT DUE TO THE REQUIREMENTS OF CANADA POST CORPORATION:
This is the rest of this "1 page contract" and goes across the board to all the manufacturers that rent meters from Canada Post
Hardware Lease
Francotyp Postalia uses agents (Dealers) and there are multiple Leasing companies that could be utilized. What I can suggest to you is that a good dealer will shop for the best rates and terms. Example: At Leppert Business Systems we always try to negotiate a $0 end of lease administration fee. This is something you should ask about before you sign, other vendors often have a $90 discharge or return fee - make sure this is one of your talk points
The wording taken from the manufacturers' contracts and comments regarding them, are provided for guidance only. If you have concerns about your contract you should seek independent legal assistance if required.
E&OE 08-2015
As you can see from some of the highlighted items these contracts are not always straight forward and they take some consideration and review. Since most purchasers only deal with these issues every few years it is easy to become confused or to sign something you later regret. Get good knowledgable advice before going to far into these deals.
Postage machine acquisition does not have to be frustrating and a challenge but it does take care and time.
Joanna W