A challenge hiring the right talent for IT positions in Canada is predicted by a recent study conducted by the Hays consulting group. IT World Canada reports that due to the rapid growth of mobile platforms the need for developers to support business plans could be outstripped by demand.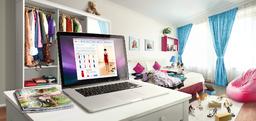 This is good news although it is reported as a problem. It means that businesses are adapting to the new reality of the market where fast, mobile communications is becoming a critical tool for many fields, Of course for those organizations that do not plan ahead and find themselves playing catch up with the market the lack of resources may become a problem.
The places where the real impact is going to be felt is all of those which are in need of quick and fast data updates and those which are trying to capture transactions from a whole class of consumers who see their phone or other mobile devices as their primary interface to the world. All you have to do is stand behind someone in a retail check out line when the person ahead is quickly providing price match data to the cashier from their phone to see how this trend is impacting the market.
Recent reports in the news talk about some apartment buildings in the US having a difficult time dealing with the online shipments that are flooding their lobbies due to the Christmas season shopping of consumers. A reported $35 billion in online purchases is swamping US infrastructure. In Canada we are still somewhat behind but Canada Post reports that volumes are up due to online shopping with as much as 76 percent of Canadian households doing some form of online shopping in the past year.
When you consider a hiring challenge to acquire the right knowledgeable people to support the rapid changes some of these processes describe it will be those companies who respond first and with the most flexible approaches who will most likely achieve their objectives. Whether the solution is in house hiring, contracted personnel or agency developed responses in all cases those organizations who get their act in order first will have the most options for response.
If moving into the online world is in your plans for 2016 it is critical to start your efforts now especially if mobile is a part of your target. Delaying even a few weeks can see you end up experiencing a long period of inaction while you wait for resources to be able to commence.
Big shifts in the way that purchases get made can have a big impact on any business and this shift to convenience buying is not new, just being accomplished in a different way making use of the relatively mature structures now available.
Time to get on it if 2016 sees you wanting to join the band wagon.
Lee K
Photo credit: By Dressformer (Own work) [CC BY-SA 3.0 (http://creativecommons.org/licenses/by-sa/3.0)], via Wikimedia Commons