A recent Gartner report looking at the worldwide market for PCs in 2016 shows the fifth year in a row where sales have declined substantially. In the report it sales that the 2016 level of sales equals that of 2007 almost a full decade ago.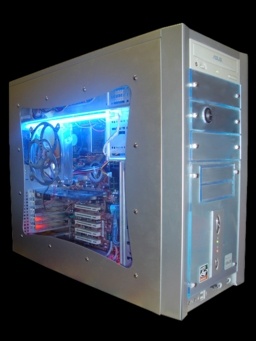 While markets in business and the performance gaming areas appear to still hold solid volumes personal users have largely left the market for mobile devices, especially smart phones which are increasingly the preferred devices for this segment.
"The broad PC market has been static as technology improvements have not been sufficient to drive real market growth. There have been innovative form factors like 2-in-1s and thin and light notebooks, as well as technology improvements, such as longer battery life." is how the report summarizes the impacts.
What these trends create is a world where many older PCs are used by consumers for less time while they use other mobile devices for much of their primarily communication and web activity. This means that innovations in new PC software, programs and hardware do not get to many large groups of consumers. For organizations seeking to reach this consumer market it puts much more pressure on their use of mobile platforms.
Changes in the application market which see embedded apps coming from quick loading web pages are designed to assist these kinds of users to absorb and interact with content.
Three main vendors, Lenovo, HP and Dell accounted for 54.7 percent of the sales in PCs up from about 51 percent in 2015. Apple accounts for only 7 percent of the unit sales, although figures shown only include desktops, laptops and ultramobile premium light devices like the Microsoft Surface. Other significant vendors include Asus and Acer Group.
The trend to declining PC sales is worldwide, with all major areas experiencing the shifts.
The report is based upon preliminary data compiled in early January but is expected to be confirmed as more details data becomes available.
Part of the explanation for the shifts is a competitive spending basis in the consumer market where many others types of electronic devices now compete for the consumer dollar. With many non power consumers able to conduct the bulk of their computing work using tablets, iPads and other devices there is no longer the push for a steady upgrade of the household PC. In addition options like home automation hubs, Smart TVs, Streaming Devices, Virtual Reality Devices an wearables provide many of the capabilities which the PC supported in the past. The competition of the dollars being spent in these many categories spreads the available sales volume across many additional items than may have been the case in the past.
While our world is increasingly connected much of the work being carried out may no longer be done using the PC.
Lee K