Did your Christmas wish list include a new tablet? Was an iPad or an Android one of the top items on the list of someone in your house.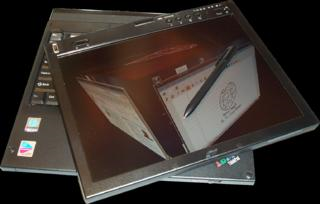 Everyone in the computing industry knows that tablets have become a key part of the market. When combined with smart phone sales it is easy to see that they are rapidly becoming the key segment for many kinds of users. Part of this change relates to the portability and the speed of opening that the tablet provides when compared to the typical laptop.
A recent IDC prediction indicates that the growth of the mobile market will continue and that we can see the tablet becoming a core product for many classes of workers. On the personal front they are well established with entertainment and many productivity APPS leading users to adopt the format for more casual computing use. Of course one of the key aspects of the tablet and smart phone trend is their use in maintaining users social environment including Twitter, Facebook and the many others which are now finding a place in the market.
It is felt that this trend will see many users bringing their smaller, portable devices to work in order to take advantage of some of the ease of use features for work related tasks as well.
Businesses are not missing the value of the smaller devices and are starting to look for ways to use them to leverage their portability for commercial uses. In an article published in It World Canada this November, author Howard Solomon describes a project undertaken by Reliance Home Comfort to equip their sales force with Microsoft Surface Tablets to make it easier to provide information to customers and to process paperwork in the field. While the adoption was not perfect and ran into some delays, in the end they equipped 100 sales people with the tablets and integrated them into their primary sales communication processes.
My own experience with several tablets including a Lenovo Android Tablet, a Blackberry Playbook and my primary tablet an Asus Android has shown me that they can replace a lot of what is done on the PC but not all of the things.
I find note taking using Evernote as my tool very easy and it keeps my meeting notes available and handy. The speed of opening the tablet and the ease of moving through the various notes I find excellent. For longer items such as this blog post I find I still go back to the trusty PC in order to be able to use a full size keyboard for typing. My Asus has a removable physical keyboard which is okay for emails and other short notes but I find it too small and poorly laid out for long typing tasks.
I have also found that web browsing is hit and miss on the tablet. Sometimes it works great but on some pages in some situations the web breaks down and becomes almost unusable. This may relate to the web pages themselves but affects my ability to depend on the tablet for all of my online efforts. Even when using specific sites mobile apps instead of a web browser I find the web experience has its limitations on the tablet.
Of course the tablet which started all of this trend, the various versions of the iPad, gets its own champions. I cannot personally comment on whether an iPad could be a better substitute given their popularity in the market. I know several people who use them for personal use and a colleague who is a semi pro photographer who swears by her iPad as her go to device when she travels. There certainly are situations where businesses have adopted iPads to meet specific business needs often in the area of transport of key brochures or information collections.
Given the many low cost and free apps which are available for the popular tablet formats it is no wonder that users see them as a great tool. No matter what you might want to do it is possible to find an app which will help you. Even during the recent ice storm one of the tools which was available from Hydro One was an app for your mobile device, tablet or smartphone to be able to see where outages were and progress being made to address them. Of course the challenge was you needed to know the app was available to be able to download it. If you did get to their website they provided links for most popular mobile formats.
As you return to work after Christmas, will a tablet or other mobile device be an addition to your tool set?
How do you see these portable devices changing the way you work? Can they meet your needs? What do they lack that you might like to have?
Share your thoughts and experience.
Lee K
Photo Credit:  Wikimedia Commons