All of the technology news stories tell us that tablet computers are a big part of the CES launches this past weekend. What do they really look like and what will we be able to do with them if we decide to take a shot at using one? I conceptually think the idea is great as I would love to be able to get rid of my paper note book when doing client meetings etc. So I have been trying to watch some of the reviews and check out where these devices might be going, especially for business use. One use I'm looking forward to testing is to use a tablet as the retrieval tool for a document management system.
Two of the top brands, targeted at different levels of use recently came across my desk.
The first is the Motion Computing CL 900 a model targeted at hard use environments like construction and utilities. here is a review video from USA Today's Technology Live.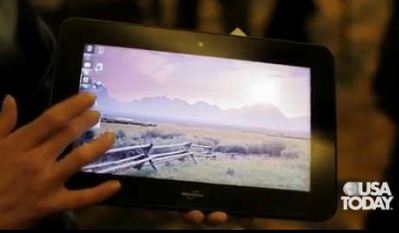 Motion's new industrial strength tablet for business.
The second it the Blackberry Playbook one of the most waited for units due to the Rim reputation in the business environment. The approach to the market is very different from Motion's in this model, but the ideas it presents are pretty interesting.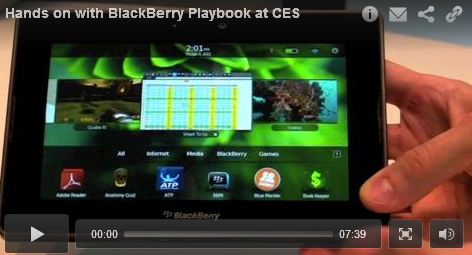 Hands on with Blackberry Playbook.
These are only two of what is reported to be close to 100 new tablet units being shown at CES. Both appear to have some neat features which I could see useful for various types of users. It will be interesting to see how the field shakes out in the next few months as the winners and losers are shown. It seems to me that some vendors who are targeting niche markets may be more successful in building a great tool than some who are trying to be all things to all people. Of course look at how quickly the smart phone market has matured and how often users change these devices....will the same happen with tablets?
I'm looking forward to getting my hands on one of these new tools to see how it works in real life not just on a demo floor. I can see how they could make a mobile document management retrieval tool very easily.