A weekly update of interesting or informative articles we have found over the past few days. An eclectic group of materials from varied sources.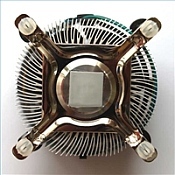 What Are the Types of Intel Processors?
Intel makes many processors designed for different
computers
and functions. From power-saving processors for netbooks to high-end, multiple-core 64-bit processors, understanding the differences in the processors is key to selecting the right one for your computing purposes.
Organize Your pc - Suggestions on how to make it better...
VoIP Security Attacks Increasing
More From the Minister on Internet Connectivity in Canada and Usage Based Billing
That's it for this edition...share your key thoughts in the comments below.
Lee K