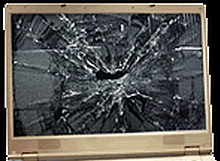 While I have been sharing my personal impressions of the Lenovo Tablet as I use it in my daily work I thought it might be of interest to see what other reviewers have been saying about the device.
NETWORKWORLD

Lenovo ThinkPad Tablet a business contender Grade: 4.5 stars (out of five)
"Why it's cool: Lenovo has done a good job at adding its touch to a standard Android tablet -- the ThinkPad includes many preloaded apps out of the box, including Netflix and Documents to Go (for accessing Office documents). The company's Lenovo Launcher on the home screen lets users choose from four main activities (Watch, Email, Listen and Read), with the ability to choose which apps to launch from those activity boxes. An additional Navigation bar along the bottom of the tablet lets users quickly go "back" in an app, go back to the home page or switch between apps quickly (via the Layers button, which is also a nice way of closing open apps). The USB 2.0 slot is a handy way to quickly move files between a PC and the tablet.
Some caveats: I was less impressed with the Lenovo App Shop, which tries to provide users with hand-picked or recommended apps for purchase. in the end it gets confusing between that app store and the Android Market, which provides more apps. The App Shop also made us sign up with a different account name (apart from Google Account access) and credit card information, adding to the confusion. The tablet's short battery life was bothersome, considering a very short power cord that made it difficult to keep the tablet on a desk (not to mention having to keep a tablet tethered to a power outlet).
Bottom line: The addition of a digitized pen/stylus, keyboard and business-focused apps makes the ThinkPad Tablet a winner for companies considering a more serious offering than consumer-centric tablets. "
http://www.networkworld.com/columnists/2011/101011-cooltools.html
TabletPC Review
Lenovo ThinkPad Tablet Review- 4 out of 5 Stars
"With the ThinkPad, Lenovo has taken a giant step toward a true enterprise level mobile tablet. That said, the ThinkPad does a lot right. The ThinkPad Tablet design is extremely functional and the device is solid. I love the "ThinkPad" power light, and I'll always welcome full-sized ports, even if it means a few extra ounces and additional thickness. As an enterprise-class mobile tablet, the ThinkPad shares the top spot with the Toshiba Thrive, which also has full-sized inputs in addition to a replaceable battery. I think a true business user would find both preferable to the iPad 2 in terms of productivity."
Pros: True handwriting to text app, great build quality, full-sized USB input, Plenty of enterprise-friendly apps
Cons: Bulky and relatively heavy in keyboard folio, handwriting to text limited, slow startup
http://www.tabletpcreview.com/default.asp?newsID=2651&review=lenovo+thinkpad+tablet+google+android+os+honeycomb

LinuxDevices.com
ThinkPad Tablet holds its own against iPad in enterprise, says review- 4 out of 5 Stars
"IT managers who are in a position to recommend a tablet device instead of just accepting whatever walks in the door would do well to consider the ThinkPad Tablet. Lenovo's 10.1-inch ThinkPad Tablet is a reasonable alternative to the iPad 2 for enterprise users, says this eWEEK Labs review. This capable Android "Honeycomb" tablet offers business-focused extras like built-in enterprise software, full-size ports, and an effective digitizing pen. I tested the ThinkPad tablet at eWEEK Labs, and found the device a worthy competitor in terms of performance and capability when compared with the widely used Apple iPad 2. Even so, I had no trouble using the ThinkPad Tablet all day on a Wi-Fi connection without needing to look for a power outlet."
http://www.linuxfordevices.com/c/a/News/Lenovo-ThinkPad-Tablet-review/

PCMAG.COM Editors' Choice
Lenovo ThinkPad X220 Tablet- 4 out of 5 Stars Editors' Choice
"The Lenovo ThinkPad X220 takes top honors among tablet PCs, combining choice aspects of a capable ultraportable business laptop with a multitouch Windows tablet. The Lenovo ThinkPad X220 Tablet strikes a nice concession between ultraportable business laptop and multitouch Windows 7 tablet. Some businesses may be hard pressed to give up its QWERTY ways for a full tablet or compromise losing time learning a new operating system. The ThinkPad X220's convertible-tablet design combines choice aspects of the Lenovo ThinkPad X220 laptop with a superb multitouch screen, taking top honors among tablet PCs as our new Editors' Choice. The Lenovo ThinkPad X220 Tablet succeeds where underpowered, poorly outfitted Windows tablets repeatedly fail. Picking up where the Lenovo X200 left off, the X220 Tablet combines the swiveling multitouch screen with all the features of the X220 laptop, like an industry leading keyboard and rock-solid rugged design. Clearly, the Lenovo ThinkPad X220 Tablet has the pedigree for greatness and the performance to back it up, and that's why it's our Editors' Choice for Windows 7 tablets."
Pros: Intel Core i5 processor outpaces the competition. Largest lard drive in its class. Rugged, ergonomic design. Superb physical keyboard and pointing controls. Melds Windows 7 with a versatile combination of tough and physical controls.
Cons: On the heavy side. Screen glare.
http://www.pcmag.com/article2/0,2817,2392452,00.asp#fbid=Fl7xhk_a8zU
SLASH GEAR
Lenovo ThinkPad Tablet Review
"This tablet is pretty decent and should be great for business users and professionals. While the stylus works for full navigation everywhere the user needs from swiping through homescreens and choosing apps and more. Certain applications have no use for it, like Documents to Go — it has no doodle or stylus support so the stylus us useless here. We can expect to see more apps take full advantage of the pen in the future and the Lenovo App shop has a few that are confirmed to support it also. While the ThinkPad tablet offers a great overall user experience for many users, the added features I just don't see being all that useful unless you truly need them. I've enjoyed the time I've spent with it but would be equally happy with the Transformer. On a more business or student side of things this is a great tablet and has enough features to make it worth the added bulk and weight over other tablets on the market.
This all comes down to personal needs and someone wanting a tablet will all the options and ports under the sun, that also has stylus input support as well as the latest Android 3.1 Honeycomb — this is the tablet for you. "
http://www.slashgear.com/lenovo-thinkpad-tablet-review-27183350/
I find these reviews interesting as they confirm some of the things I have found and challenge me to try out a couple of other uses I have not experimented with as yet. Oh and I found out something today that I had hoped not to know....you can drop the tablet onto a paved driveway from over four feet high and other than the cover snapping apart on a couple of sides there is no damage. I simply snapped it back together easily and it is as good as new. I don't recommend this test for anyone, but I feel better finding out it is that tough.
Do these reviews help you assess your need for a tablet? Is it a power tool or a nice to have gadget?
Lee K