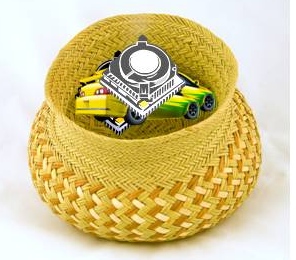 News stories have told us about the problems that are occuring with car parts due to the devastating floods in Thailand and other areas of South East Asia. What is not as well known is that computer hard drives are also being affected by these events.
We have been notified by one of our suppliers, Lenovo (the second largest supplier of PC's in the world) that they are anticipating some delays for delivery, starting in about two weeks, for some of their products due to disruptions in hard drive shortages due to the floods. Honda and Toyota have announced that their Ontario plants will be affected by certain parts shortages due to the same problems and that they will need to adjust production accordingly.
In this just in time world weather and geologic problems in one part of the world have a direct impact on product deliveries around the globe. Building redundancy to protect against these impacts is very difficult due to the lack of predictability and infrequency of the occurances. Using multiple sources drives up costs and when producers are being squeezed by cost competition it is very hard to resist the temptation to put all of your eggs in one basket.
It seems to me that this is a lesson for us as consumers and for us as businesses when we push to the absolutely lowest prices at the expense of protection of supply. The more critical the items being purchased are to our operations the more critical it is that some allowance for redundancy or substitution be considered.
Let's hope that the shortages are short lived and that the people dispossesed by these natural phenomena are able to return to more normal lives soon but we need to be cautious when we look at our long term supply processes.
Have you been impacted by one of these types of events? What do you think about putting all of your eggs in one basket?
Lee K