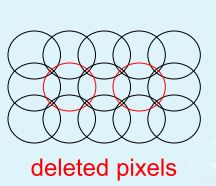 In the past three years we have seen more clients who are expressing concern about their computer printer operating costs. I had this change in focus confirmed when discussing a new product with a potential supplier from Israel. He indicated that their software has taken off for adoption since 2008 due to more emphasis being placed on the cost of printer operations.
This supplier Preton, has a unique software product which analyses the pages to be printed and using a patented algorithm reduces the number of pixels being produced and thereby reduces the amount of toner used for each print. They see as much as 30% reduction in toner use while maintaining the print quality of the output.
This translates into substantial cost savings if you are using enough toner to warrant the process. For larger print fleets the savings from the system can be significant.
So how do you acquire the solution?
We are looking forward to doing a beta test early in the New Year on a cloud based implementation so that we can build the process into our standard Managed Print Services practice. The introduction will be part of the company's move to expand in North America with new partners and a new means of delivery.
With a very large install base in Europe and South East Asia the focus up to now has been in-house server based software installations. With the introduction of the cloud service it will be possible to bring the technology to much smaller installations and with less impact on the user's IT network.
I'll be blogging about the results of our research and trial in the New Year as we learn more about this exciting solution...if you would like to see more then you can check out their web site which shows how the technology works.
Are printer operating costs a concern in your business? Have you looked for ways to control these costs?
Lee K
Photo Credit:  Preton