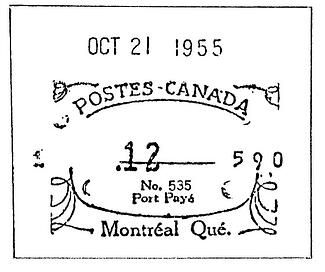 Canada Post has posted new rates for postage on their website.
Their notice for change is available here.
In light of these changes coming in January 2013 it is a good time for postage machine users in Canada to review their postage meter agreement to see if they have postage rate changes included in their fees. Some postage meter contracts provide for rate changes to the tables for calculation postage to be included in the regular fees. Some don't and the postage meter manufacturer will charge a rate change fee for doing the update to the tables for the new rates.
Depending upon the brand and model of postage machine you have, the rate change fees can range from a low of $60 to as much as $350. If you have postage rates for lettermail, for parcel and for international, again depending upon brand, you may be charged a rate change fee for each type of rates you have in your contract. (These terms are different for each of the three postage meter vendors so you should check these before you buy). Since your meter and scale will not operate without the updated rate schedule you are locked into paying whatever fee the vendor has set.
Of course if your agreement with the vendor included rate changes then you will pay nothing. (This is not exactly correct since most of the vendors charge a quarterly fee to protect you from rate change fees and this fee is built into your billing each quarter.)
So why is reviewing your agreement important in light of the rate change from Canada Post?
Since there are potential costs with the rate change it is important that you know when your equipment contract is renewing in light of the impending change. If your agreement with your vendor is going to expire by spring 2013, it may be possible to negotiate a new contract for new equipment incorporating rate changes into the contract and avoid paying for an upgraded rate plan.
This strategy is something which takes analysis but we have often seen the potential to offset the rate change fees with an upgrade and save the cost of the change fee with the right contract.
Look at your 2013 budgeting
If you are a high volume mailer, then you may need to review your 2013 budget in light of the changes in rates. The increase for lettermail is only 2 cents per piece for standard mail but is 5 cents per piece for mail over 30g up to 50g. The increase is about 3.2% for lettermail but if your volume is 2000 pieces per month that equates to almost $500 per year in additional postage cost, not counting the impact of the rate change fee if you have to pay one. If you are doing very much oversize mailing the impact is greater with the $500 amount being hit with only 1000 pieces.
Oddly enough one of the major reasons for acquiring a postage meter is the ability to right size the postage you place on mailing. You can see that with the differential in rates there is a significant savings if your mail is kept to the letter size maximum. The differential to go to an overweight piece is higher with the new rates than it is in 2012 so the premium you pay for the heavier piece is greater. Doing so, without needing to, is a serious waste of money. An integrated post machine which incorporates an integrated scale with the meter and automatically calculates the right rate is a key tool to avoid this over expenditure.
Canada Post is proposing the rate changes to be effective January 14, 2013. This gives postage users time to review their situation to see if there are ways for them to control their costs of the rate changes as well as to budget for the new pricing going forward.
Does your agreement include rate changes? Have you checked the terms of your agreement so you know what the costs will be in January? Do you find your postage meter contract confusing?
Share your thoughts below.....
Lee K
Photo credit: Richard Stambaugh, Public domain, via Wikimedia Commons