While by all reports the implementation of Canadian Anti Spam Legislation - CASL will not occur till well into 2014 there is growing interest in finding out what this legislation is going to mean for Canadian businesses.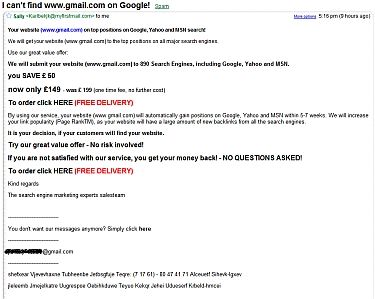 CASL codifies how electronic messaging can be undertaken for business promotion and communication in Canada. It is a response to growing concern about the volume and level of email and text (SMS) messaging spam that is broadcast. It affects how businesses use email and text messaging addresses. It is designed to broadly attack the nefarious use of electronic tools for illegal and illegitimate purposes.
Where is can become a problem, however is the rules which are developed can also become a deterrent to more legitimate promotional and communication uses which are common in business. At minimum they will lead to more burden on the part of businesses using email lists to maintain appropriate records and processes to make sure they comply with the law.
In an article entitled, Canada's anti-spam law, all hype or something to watch out for? published in itbusiness.ca the author outlines some of the differences between the proposed Canadian law and the US CAN-Spam legislation which has been the quasy guideline for North American users to date. One fundamental difference is the requirement under the Canadian legislation for a recipient of messaging to explicitly opt into a list whereas the US legislation permits a list to be used to contact a recipient as long as there is a clear opt out capability on the message.
If your company is one which uses an email list, text messaging list or other form of electronic contact with prospects or customers, then you are going to be affected by the legislation. The extent to which it will affect you is not fully known now but there are some steps you can start to take which can help you prepare.
Here are a couple of further articles which can offer some suggestions of what you might start to do.
Everyone with an email address will be happy to be rid of the spam which plagues our mailboxes, however we also still want to be able to participate in email information streams to provide us with our favourite recipes, sports data, vacation choices or whatever you subscribe to. Ensuring the legislation does not create an impossible process which precludes businesses to use electronic means for legitimate information distribution is going to be a delicate balance.
Even worse will be if the new legislation comes into place, legitimate businesses work hard to comply and the nefarious spammers just keep it up as we have seen too often with the 'no call list' process for telephones. I would hope the government has learned from that process and will put better tools in place this time around.
In the meantime as you build your contact lists make sure you have explicit permission to put recipients on your email lists, that you respond to requests for unsubscribes, that you have clear identification of your business and how to contact it on your emails and that you keep records in your data bases of list participants opt ins and you will most likely be ok once the legislation is in place.
How will CASL affect your business? Have you started your preparation? Do you care?
Lee K