Every business leader has heard about cloud solutions for their computing needs. What many don't know is when and where the cloud could be the best option or even a viable option for them. Many IT managers take a cautious approach to the cloud because it includes many pitfalls that are not readily apparent.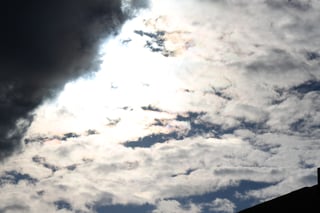 So when do you cloud?
Using the cloud needs to be part of a real solution to a real business need. For example, this blog is delivered through a cloud computing application called Hubspot. The solution was chosen for a variety of reasons; ease of use for non-technical people, flexibility of contract, scalability, and eventually customer friendliness.
The capabilities that this cloud solution provides Leppert are far greater than the company could afford with an in house solution. There is no way that a home built web presence could keep up with the advances in web communications; mobile, frequent Google search engine changes, and operating system changes which all impact the field. The resources in IT support and in web design required to fulfill the need for a secure, flexible and up to date web presence were simply not available affordably without going to a cloud solution. Of course there are many solutions which could work potentially but for Leppert Hubspot has been a good fit and the use of its features have expanded as the solution has matured. This is an example of when the external platform meets a business need.
Cloud solution needs to simplify or strengthen the IT infrastructure. In a recent article in IT World Canada, the author documents the comments of CIOs who address the decision steps needed to think about cloud computing. Looking for the business case rather than responding to the 'shiny newness' is a key theme. If the use of these solutions makes the business IT system more complex without strengthening then the results will be suboptimal. If it brings definable benefits while improving the overall IT and business environment then a win is found.
Get solutions to problems hard to solve other ways. One of the toughest things for IT departments to address is managing spam on their email systems. There are many anti spam software tools that can be deployed but almost all of them include some sort of cloud component simply to ensure that the latest spam threats are collectivized and taken into account. This is the type of solution where interconnectivity vs inhouse management excels.
Be sure that key tools you already use can work with a cloud installation. Every business has one or more key software platforms that are critical to their operations. It could be a specific ERP system, a design software, document management tool specifically for their type of industry, or some other IT installation. What ever it is, knowing that it is solid and operating properly becomes a core security for the company and its employees. Jumping to the cloud without ensuring that these types of solutions are able to function properly can become an instant disaster.
Like many IT fields the approach to cloud computing needs to be put into a rational and well thought out strategy. There is no doubt that it has its potential benefits in many businesses, but it also has its pitfalls which must be taken into consideration. The decision to deploy is one which takes discussion with the whole management team, departments to be affected and with the IT resources whether inhouse or contract.
Research. Discuss. Strategize. Plan. Deploy. Review. Refine. A good formula for any business decision and even more important for cloud computing.
Lee K.