One of the biggest issues that many companies deal with when they consider cloud data security is becoming comfortable that their information will be secure and not subject to unauthorized access.
One of the key tools to ensure this potential concern is not a problem and to make it easier for users to be comfortable is to put a robust encryption routine into the file storage process. There are a number of components to placing an encryption system in place that must be considered when you look at your cloud data storage. It also offers a significant protection from unauthorized hacking attacks which can always be a concern.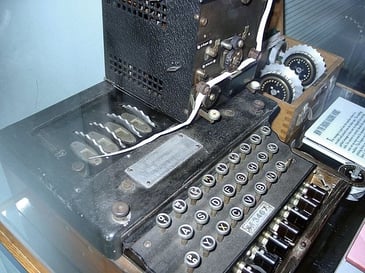 Many cloud operations will offer partial encryption, usually in the transit portion of data movement, With this step data is encrypted while it moves from the users computer to the file storage location or cloud application.
The next part of the security paradigm involves ensuring that data stored on the cloud based computer is held in encrypted format. By doing this it helps ensure that data which is now not under the direct control of the owner is only available to authorized users who have the right keys for the encryption.
The final piece is to ensure that data which has been accessed from the file store and is now on the users computer is held in encrypted format. This is especially important if those users are operating with portable media such as tablets, mobile phones or laptops. It might not be quite as critical if the use is from a desktop in the offices of the company but maintaining an encrypted state throughout the process can be a further step to safety which may be advisable.
You have set up an encrypted regime. What can go wrong now? One area to think about is who has control of the encryption keys. If the data storage provider has the keys to the systems then they become one potential source of problems, especially if some governmental or third party seeks legal access to the information. The best control is when the company has the control point for all keys to the system, just like the combinations to a safe. While setup may not be quite as easy as with a supplier offered system the increased security may lead to more comfort with company officials.
Want to learn more?
There are many resources available which can provide more indepth understanding of these steps to better control. You can download a 28 page outline of data encryption issues published by the Cloud Security Alliance which can be of assistance in gaining a further understanding.
Encrypt or don't encrypt, it becomes an issue worth thinking about whenever your data is of concern.
Lee K
Photo Credit: "Enigma-printer-2" by Ben Slivka - [1], uploaded in english wikipedia on 06. Jan. 2005 by en:User:Matt Crypto. Licensed under CC BY-SA 3.0 via Wikimedia Commons - https://commons.wikimedia.org/wiki/File:Enigma-printer-2.jpg#/media/File:Enigma-printer-2.jpg