The Canadian IT landscape has experienced a wide range of interesting stories in the past couple of weeks which offer some great lessons for anyone concerned about how to manage or maintain their computer infrastructure and systems.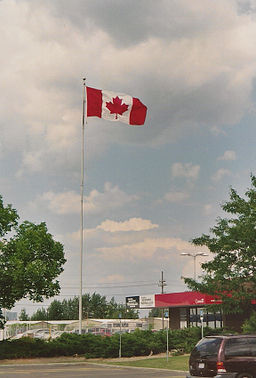 Today's blog covers a range of these topics with some good lessons for all.
Pushing your agenda with unethical promotion can be costly.
First we start with some work by one of Canada's marketing gurus, Scott Stratten who called out Bell Canada for self promotion reviews of their new cell app last fall. Recent news shows that the Canadian Competition Bureau has slapped a 1.25 million dollar fine on Bell for this activity. The lesson here is that doing blatant self promotion while trying to hide that it is the company or its employees doing it is not acceptable and can eventually catch up to you.
Its Now 2016 in the Microsoft world.
IT World Canada offers a good synopsis of the coming features for Office 2016 which is now available for those using the Office 365 cloud service and coming soon to others. If you are still using 2007, 2010 or some other version of Office there is much change coming with a major focus on built in collaboration and communication tools.
The impact of Liberal Government on Canadian Tech Policy
The chance to access the information the government holds on you from one source. Changes to Bill C-51 the Anti Terrorism Act. Plans to invest in training for IT related jobs. All items covered in a quick review of Liberal promises and plans.
Four Guidelines For Digital Content Archiving as offered by National Film Board
Who would think that the NFB would be the source of a great outline of rules for how to manage your digital archive? Well I would not have but they have come up with a pretty neat and comprehensive set.
There must be a process to continually check the integrity of the data which has been stored.
Open file formats should be used whenever possible, in order to avoid frequent data migrations.
Obsolescence of the storage hardware should be assumed as inevitable.
Two copies of all content or media assets should be maintained on different technologies, in different locations.
Again we reference IT World Canada who have compiled this interesting look at a project which can offer help as an example for others seeking good practices in digital storage.

Of course lots more has happened in the tech world in the past few weeks but I thought this list shows how broad the impact of this industry is on so many fronts. It also shows some very insightful ways in which every company can learn and build better best practices in their use of tech tools. We have looked at simple tools, how to be cautious in using tech in your marketing, where policy may go and finally some very solid recommendations for policies on using archival digital filing.
Lee K
Photo Credit: Michael Barera [CC BY-SA 4.0 (http://creativecommons.org/licenses/by-sa/4.0), CC BY-SA 3.0 (http://creativecommons.org/licenses/by-sa/3.0) or GFDL (http://www.gnu.org/copyleft/fdl.html)], via Wikimedia Commons