On March 9th Google announced its intention to build a Canadian Region Cloud Centre based in Montreal. This is a significant announcement for Canadian customers and it means that all of the big three hosting services will have Canadian resident facilities to support cloud access from Canada. AWS and Microsoft already offer this option for businesses who wish to connect their hosting and storage to a Canadian location.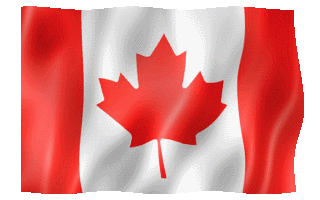 There are several reasons why businesses prefer to be able to designate where their data and server needs are being met. For some Canadian entities it is a requirement that their information be held in Canada. For others it is a management choice or simply meets a preference to have their content in the jurisdiction where they operate.
One of the reasons expressed in the Google announcement is an improvement in latency for Canadian customers by locating the operation closer to their place of business. While we all see computer operations as being mostly instant, latency when you are handling larger amounts of data is an important design issue.
Naturally, by building capability in the country Google is hoping to strengthen its business here and expand its customer base. In the release they did not indicate exact timing of the opening however the commitment is there as part of their expansion plans into other centres in the world.
Why Montreal?
The Google release did not specifically say why Montreal was chosen as the site other than to acknowledge an existing Google presence in the city and comments about the strength of the IT industry in that centre. Another factor may be, (not mentioned by Google) that Quebec has Canada's lowest cost of electricity and this could mean that utility bills will be better than might have been experienced in other major Canadian centres. Data centres are high users of electricity and finding ways to keep costs of this commodity down is an important factor in their operations.
No matter what the final decisions are based on, having each of the three largest companies in this field operating centres to support Canadian businesses is definitely a good thing. Of course there are other Canadian based operations which offer cloud based hosting and data storage as well as co-location services. For some of these the Canadian location has been a solid competitive advantage and they may see the introduction of another major as a negative. In the end having the option for organizations which may have an international preference of supplier to be able to connect to a Canadian based resource could be a benefit.
Lee K