Last post we introduced the beginnings of the new guide to postage meters in Canada, 2015 Second Edition. This post continues with more parts of the process including an outline of the components of the pricing and a short formula to show the pieces involved.
THE COMPONENTS OF MAILING METER PRICING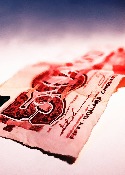  Meter Rental: Meters are controlled by the vendors (Manufacturers) under agreement with Canada Post Corporation. They cannot be bought by end users, only rented on an agreement with the individual vendors. Meter rentals are quoted monthly but usually payable quarterly or annually. Rates quoted will be for an annual payment and up-charges will apply for more frequent billing. There also can be other fees within the postage meter contract which will be invoiced
 Postage Resets - This is controlled by your company allowing you to upload dollars ($) into the manufacturer's trust site for credit to your postage meter for printing postage. Prepayment or permission for automatic bank withdrawal will be required for this to work. The manner in which the three Canadian vendors handle these payments differ. Francotyp Postalia will accept pre-authorization, EFT, or by prepaying without additional service fees, vs Pitney Bowes and Neopost that provide lines of credit with interest charged on the funds advanced until you pay the invoice.
 Digital Reporting Fees: With the development of digital postage meters, Canada Post Corporation has required the postal vendors to report on a regular basis all postage being processed through their meters. This statistical data is used to monitor postage in Canada. Some vendors have created a fee charged to postal meter customers to recover the costs of this reporting. It should be outlined or defined as an included fee in your rate quoted.
 Canada Post Rate Changes: Postage meter users in Canada have to get their postage rate schedules updated whenever Canada Post announces new pricing. Users of postage machines have to follow the rate upgrade plan based upon their meter vendor. There can be a fee associated to loading the new rates. As well you may want to make sure you are getting all rates you need. For example: Canada rates, International rate and Special service rates in the same rate schedule fee amount without any further surcharge. Our (Leppert) customers always have rates and renewal of a complete set of rates included at no extra charge but read carefully because other vendors may have surcharges for additional postage fee schedules.
 Resets Rate changes and Reporting fees for your contract are established at the time that you set up your meter rental agreement. It is one of the components of postage meter pricing that confuses users the most. Keep your eyes wide open for extra fees and ask about fees before you sign!
 Equipment: Postage machines or equipment, the parts which actually stamp the envelopes, scales and sealers called the "Hardware" can be acquired in several ways. Most small units are only offered on a rental basis, bundled with the meter rental. Mid range and larger units can be bought outright, leased or rented. Terms vary but usually are for 36, 48, 60 or 66 months. Owned equipment can be operated as long as it provides you with suitable service, although you must rent a compatible meter to go with your device. At times some of the vendors put pressure on purchasers to renew their agreement within a shorter timeframe, indicating that there could be service issues if they try to run the device longer. This early contract renewal helps to "lock" the purchaser into the individual manufacturer's model without ability to compare price and performance.
 Extended Maintenance Agreement (EMA): Vendors or Agents (dealers) offer extended maintenance agreements for the equipment. These agreements cover repairs and support needed. For smaller machines the agreement is a return/replacement agreement where the unit is diagnosed electronically or by phone and if not functioning, then it is shipped back to the vendor for replacement with another unit. For rental equipment, EMA costs are usually included in the quoted monthly rate. For leased or purchased devices this will be a separate charge and must then be factored into your overall cost.
 Equipment Insurance: Every Business has contents insurance. Use it. Do not allow a manufacturer or leasing company to sign you up for more insurance at an extra charge. Remember it is your responsibility to provide your insurance information NOT the leasing company or the manufacturer. If do not you take heed of this, you will see another charge on your bill as they want their equipment protected. These charges for insurance are often added on in the second quarter of a contract term. You should always add the equipment to your office equipment insurance schedule and get a notice from your broker or insurer for the postage company (or leasing company) right away. Don't delay as these costs will add significantly to your costs over the term of use if you don't advise them.
THE SUMMARY FORMULA FOR YOUR TOTAL POSTAL METER COSTS:
Meter rental cost + Resets + Rate Changes + Equipment Costs + Digital Rate Fees + EMA = Total Cost of the postage meter/equipment.
Additional costs
Postage is over and above these costs on an as used basis.
So are consumables. Example: ink and labels. The cost per impression can be a key item to consider if the size of device you need is borderline. Larger devices can have considerably lower operating costs.
Costs can be quoted monthly, quarterly or annually. Payments made monthly or quarterly will include a handling charge for frequency of billing.
Contract term and renewal
Finally, be cautious that "you know" when you're current (or any proposed) agreement will expire. It is common practice for some manufacturers to casually send you a renewal notice to sign....even as much as two years ahead. When you sign the new agreement you could be extending your current agreement with the new term period, often without realizing this has happened.
Ex: 2 years left and sign for 5 years now committed for 7 years. If the new agreement only shows the five additional years then the costs of the original 2 years remaining have been rolled into the new proposal and you are actually paying twice for this time.
Companies often have put their time and effort doing due diligence because they are under the impression that their contract is ending, and in finding something more suited to their needs and budgets. They return to the incumbent to cancel only to be told they are still under contract. (This can be very frustrating and misleading.) If in doubt, always ask for a summary of your current obligations and know your vendor.
Next week part three.
Joanna W