One of the real challenges that Microsoft has faced is the issue of Canadian based data centres to support its Canadian cloud customers. Canadian companies are reluctant to store significant customer information and accounting data in cloud based services which rely on US or other jurisdiction locations due to concerns over the potential of who might access that data.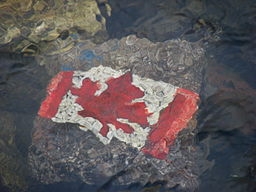 Even when data has been stored in other countries than the US there are potential issues with US authorities attempting to require access to that data. There are currently court cases under way regarding email data held in a Microsoft data centre in Ireland that the US courts are looking to access. Even the Irish government has expressed concerns over the requested access and Microsoft has indicated it has concerns about violating European Union privacy legislation if it complies with the US court requests.
This illustrates how challenging the issue of data storage can be, even if the company picking the site attempts to put their data in a location they see as safe under the local laws.
With the recent announcement Microsoft has indicated that Toronto and Quebec City based data centres will be opened in 2016 to support cloud data storage in Canada on the Azure platform. This will mean that Canadian companies can have their information stored in Canada for services like Azure, Office 365 and Dynamics CRM. Not all services will be available immediately but as the centres are brought fully operational the data services supported will exnand.
Microsoft's focus with these centres is most likely enterprise level users, however it would seem that mid and small Canadian companies might be also impacted. Being able to keep their information resident in Canada and subject only to Canadian privacy and security legislation is an important strategy to reduce risk for SMBs. Becoming involved in some sort of extra jurisdictional issue due to data stored in the US is seen as an unnecessary risk for many SMB companies and they have focused on Canadian based services. Whether the decision to locate data centres here will reduce that fear is an unknown but it can only help. It also appears to be a recognition that Canada is a separate jurisdiction from the US and that treating Canadian customers separately in cases where government policy might impact them makes sense.
For Canadian businesses the decision of one of the largest cloud vendors to recognize Canada as a separate potential market for data storage is a good thing and it can enhance the potential offering available. It also draws attention once again to the importance of fully understanding your data storage infrastructure before you enter into contracts for cloud services.
Lee K