Of course Microsoft has been selling cloud services and cloud based software in Canada for several years now. Office 365 has been one of their hard pushes and is a cloud based app which is targeted at all sizes of business.
What is significant now however is that Microsoft has opened the means for users of its cloud services to hold their data in Canadian presence data centres. This is significant on a number of fronts.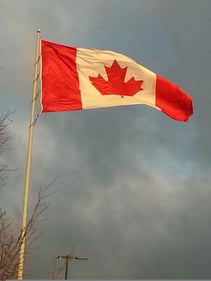 First, we have long held that it is preferable to have your data in a cloud storage site which is covered under Canadian law and is not subject to undue influence by legislation based in other jurisdictions.
Two, by opening Canadian based centres Microsoft is clearly acknowledging that this is important for Canadian organizations and that the market for these services in Canada is substantial enough for Microsoft to invest in and manage Canadian cloud premises.
Third, it removes one of the reasons which companies reluctant to adopt cloud based computing have been able to use up to now. Clearly with Microsoft in the game in Canada it indicates that cloud based data storage and computing hosting is a suitable options for Canadian companies to consider. Of course there have long been other firms in Canada which offer these services but having one of the really big international firms on the ground helps to confirm the value of the field in Canada.
In an article in IT World Canada it is confirmed that Office 365 will be available from the Canadian centres now and that the Dynamics CRM will be hosted in Canada by the end of the year. These are both popular platforms which have been only hosted outside of Canada up to now. How a firm currently on the platform can ensure its data is ported over to the Canadian site will be something that will need to be discussed with the service provider but it is indicated that a choice to have information remain in Canada will be available.
With centres in Toronto and Quebec City it will be possible for data to be held in at least two data centres which are well separated and yet still Canadian in legal jurisdiction. This is important if data replication and backup is one of your security strategies. Of course it will be up to the providers of the service whether they contract with Microsoft to host their services in Canada assuming your contract is not directly with Microsoft for some of what you do.
The article points out that Microsoft offers data centres in 24 regions worldwide (including the new Canadian centres) and has made a $15 billion investment in its global data centre infrastructure.
Canadian governments at all levels as well as national Canadian firms have started to sign up with the new services and according to Microsoft the growth of new users is substantial.
This kind of substantial investment in computer network infrastructure targeted to support Canadian entities is good news for our economy and our companies. Having the depth of experience and options to help our organizations to expand their computing power is good for our economy and national data security.
Its great to see Microsoft acknowledge the importance of the Canadian region to them and it is great to have another Canadian cloud option available for our companies to consider.
Lee K