When you decide to add a printer to your IT network does the brand matter to you?
It seems that HP still commands the bulk of the networked printer market in Canada and the rest of North America, inspite of the efforts of Lexmark, Samsung, Kyocera, Ricoh, Oki, Konica-Minolta,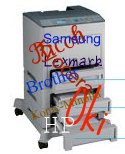 Brother and others to unseat them. Why is that the case? is it just familiarity, inertial of a real hold over from the days of the laserjet II and other early HP printers that got a reputation for being work horses. Of course these were printers that only had limited fonts, printed at slow speeds and took forever to rip a page.
My experience indicates that in many cases the decision to buy HP often is just familiarity and a sense that they have worked in the past so why not in the future.
Everyone of the major printer vendors offers network print management tools that will give the administrator the ability to remotely track the performance of the printers on their network. Each vendor will tell you theirs has unique features but in the end they all work and can assist in keeping equipment up and running.
When analyzing your choice of a new printer you can look at the overall operating and capital cost over your projected life span and determine how much your total cost of ownership will be. This can be a guide to a choice of printer along with the speeds and feeds it offers. The link above will take you to a previous blog with a formula for calculating your TCO for a colour printer.
I have observed in the market that no matter what brand a client buys it is the eventual match between their use and the device which determines whether they are happy with the brand. in the end I think they make an emotional attachment to the brand which works and even with the brand that is less successful. This emotional attachment is usually strong if the experience has been good or bad and somewhat indifferent if there was just "normal" performance.
Matching the right unit with the right application is much more critical in my estimation than the right brand. This matching involves many other factors. How does it feed? Does it offer the right choices of optional accessories? Is the toner readily available? What is the TCO? Have we other similar models in our fleet? What will our users be printing? There are many more things which influence a network printer choice.
What this means for you as a purchaser is you need to consult with someone who is knowledgeable about your choices if you are not certain you can answer the questions yourself.
Does brand matter to you? Do you consider alternatives? Have you had good or bad experiences you can share? Will HP continue to dominate North America or are the others taking over?
Lee K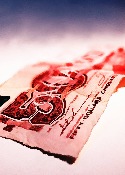 When does a $500 printer decision potentially cost $12,000.