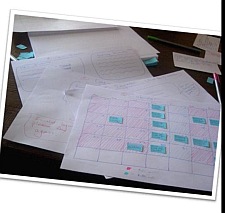 Sometimes we come across some great articles which offer real value to others. Recently I was reading the blog of a colleague called Art Post who is a sales professional in the office document strategies industry. He is located in New Jersey. His two recent blog articles are so timely and right on the mark, that I though it would be worthwhile for our readers to be directed to them.
The first is entitled: Top Ten Copier or MFP's Do's and Don't
and provides a list of things that users can do to improve their performance experience with their MFP or copier. It is a great list and is well worth reading for anyone who uses or manages these devices in their workplace.
The second is entitled: Copier Proposals "What's Not to Like?"
and describes how people who are reviewing copier and MFP quotations can be misled, either inadvertently or by intent of the proposer. His analysis of what is often not understood when purchasers focus entirely on the quoted monthly cost without understanding other underlying pieces is really valuable.
We have seen it happen before when someone tells us that they have been quoted a lower "click" charge only for them to learn later on (we warned them but they didn't believe us) that it was a toner excluded rate that had not been explicitly spelled out.
Other times we have had people tell us the lease rate was too high, but they had not been told the other vendor was quoting a longer term, again not spelled out in the proposal.
We have seen situations where the details of configuration did not match. This is common on colour units with no Postscript specified ... something we think any colour device should support, or where the scanning did not support network scanning....and on and on.
In the end, Art's blog post summarizes it well...make sure that you understand the details of any proposal before you commit in writing to the order. A policy of full disclosure is good for both the vendor and the purchaser...both start off with a better understanding. If your vendor starts to hedge on the details before you sign...find another one who will not do this. You will be better served in the end.
Thanks Art for a couple of great posts...
Have you any stories of misinformation? Have you been caught?
Lee K