Do you need a contract for good production scanning hardware support? This is the question I get asked when clients are buying specialized products like scanners and other peripherals. I recently had a client that runs a high volume scanning operation, over 6500 pages per day, have their total system shut down due to a support problem.
How can this happen?
Simple, in spite of my pleadings the client decided to save some money each year and not have a contracted support agreement in place for their scanner and they have instead used time and materials support to get it repaired. For little issues and the infrequent times that they have needed help this has worked, however they recently had an incident that created more serious delays, delays which the support contractor ( a third party contractor recommended by the scanner manufacturer) says would not occur with a contract account.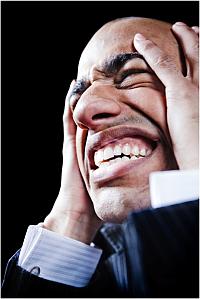 What is the difference, contract or time and materials? There are several:
If you are a contract customer then you get priority dispatch and response as compared to T&M.
If the diagnosis indicates parts are required and there are potentially a couple of options on what should be replaced, the contract customer sees all of the potentials ordered while only the best guess is ordered for the T&M call.
A T&M call can be delayed as contract calls will get handled prior to T&M.
Since there is no service level agreement for T&M you get whatever support can be provided, but without the same sense of urgency a contract customer will receive.
In the end my client lost over a weeks productivity (there were a couple of other mitigating issues like a parts delivery getting lost) while the service agency and myself ended up with a lot of anxiety and concern as well as unproductive time trying to expedite the client's call. Of course the client thought they did not get good service, even though it was exactly what they contracted for. The overall cost of this one event is much higher than the annual cost of a proper support plan would be.
Lack of Contract Costs More than the Agreement
Unfortunately, too often users try to save some dollars by forgoing support contracts, only to pay a much higher price when they have serious issues affecting their operation. While the initial cost of a comprehensive support agreement may look high you need to consider them against the cost of loosing a couple of days of productivity at minimum. Usually if this comparison is made then the contracted support will look much more attractive.
If the system you are using and the tools it includes is mission critical to your operation a fully comprehensive support agreement needs to be in place....you cannot afford to have lack of timely support extend the time it takes to solve an issue. Sometimes I find I cannot protect clients from their own decisions but it is frustrating when it negatively impacts their operation.
How do you handle your mission critical systems? Do you have a full service support agreement in hand? What experiences have you had?
Lee K