Sometimes I find I could really use a portable document scanner. I have access to MFP based document scanning in the office so I can easily convert paper to electronic records and create PDF's of paper documents for e-mailing. There are times however when I really would like to have a small portable scanner that could be taken with me for travel or use at home.
The new ScanSnap S1100 color mobile scanner from Fujitsu meets this need. This new ultra-portable scanner lets users digitize documents at home or on the road. The S1100
automatically recognizes the size of each document, detects and corrects for skew, and shows images in their proper orientation without operator intervention. Connect this sleek ScanSnap to a laptop using one USB cable and you are ready to scan and share your documents from just about anywhere, anytime.
The S1100 recently was named a finalist in the 2011 Last Gadget Standing Awards. This annual competition spotlights the hottest of the thousands of new products showcased each year at the Consumer Electronics Show (CES).
ScanSnap S1100 features include:
Front side scanning at approximately 8 ppm (300 dpi)
Works with Windows and Mac OS
One button touch scanning
Flexible two way paper path
Scans plastic ID cards and business cards
Handles documents from 1" to 34"
Scan to email, folder, cloud, word, excel, print
I had an opportunity to see a pre-release copy of this scanner and it was really impressive. (I tried to smuggle it out of the demo in the pocket of my jacket, but they caught me so I'll have to buy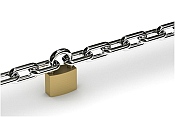 mine.) That's how small and portable it is. Its power is not small, however. The scan to Excel was especially impressive. I can see it is a useful new addition to any tech savy person's tool kit.
How would you use a portable scanner? Any other neat tech gadgets you find useful?
Lee K
The Best Scanning For Your Document Imaging System