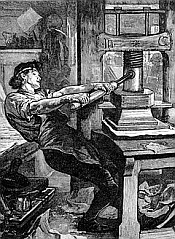 Office document strategies are constantly changing. In our office we receive hundreds of pages of new material each week telling us about new and exciting ways that the world of documents is changing. Some come from suppliers, some come from other blogs, some come from our experiences with clients and some come from electronic newsletters we consume.
I understand that for many of our readers this area of business may not be as consuming as it is for us since you make use of documents as a tool in your business. On the other hand the changes that are occurring to this part of the business environment will affect your business just like it does mine.
Today I present a short synopsis of some of the materials we have seen in the past while that might be of interest to you...let me know if there are other things and topics you would like to see covered...each week I will try to bring you some of the hot topics and their coverage as shown in our regular reading.
Global Spam levels Drop - LinkedIN - This is an interesting commentary on some significant drops in global spam traffic since last summer.
CRTC Internet Connectivity in Canada - More on the decision process. Toronto Life article discusses how Canadian ISP's look.
Open Media Responses to CRTC Process
Google Changes Algorithim to Control Content Farms Original content is going to be even more valuable.
Canadian Content will be affected by Google Change soon.
An interesting way to understand the Total Cost of Print - Using Cars! A blog written by a US based managed print vendor that outlines what you pay for with MPS.
I hope you find some of these articles of interest and that they help you better understand issues which affect your business.
Your comments are always encouraged...post them below!
Lee K