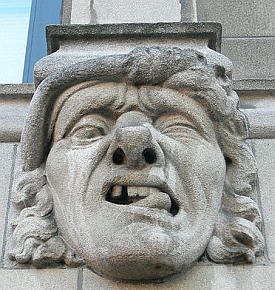 Joanna W from our office just completed a project contacting a group of our existing clients to request a copy of their postage meter contracts. These were clients who do other business with us but not postage equipment. A number of clients were prepared to discuss their current agreements and many sent us copies of their rental or lease agreements.
Free Analysis
Joanna committed to do an analysis of the client's agreement and share the results with them to help them understand what are often very confusing documents. Joanna learned a number of things from the agreements she reviewed and from client feedback:
A large number of the agreements were almost illegible. In several it was impossible to actually see on the face of the document what the equipment was that the agreement covered.

Each agreement was unique. Pricing, equipment descriptions and the inclusions and exclusions from pricing were inconsistent from one agreement to the other even from the same manufacturer.

There is confusing and unintelligible language used to describe some equipment. e.g. Did you know that a model with the term "Green" after it means that it is a refurbished (used) piece of equipment when you are dealing with Pitney Bowes? How would you unless you are told?

A large number of the contracts had been re-signed early, well before the normal expiry date. This is a regular occurance with contracts sold direct by the manufacturers. The overhanging costs from the first agreement get rolled into the next one so you essentially pay twice. See our recent blog post on how this happens with MFP and copier equipment as well.

Several explanations appeared to have been given if the client enquired about the early upgrade: Joanna's report says,

"A common excuse I heard repeatedly was that your current mail machine is becoming obsolete or overused so we are going to upgrade you at the same price early. (Caution they are rolling in the money from the old lease into the new one and you will be paying twice! You can save more if you wait)"

"Another excuse was they are going to completely refurbish your machine for free and your cost you will be the same (caution a refurbished machine is worth less therefore if you are re-leasing a used machine it should be costing you less)"

"THE ALL TIME WORST STORY…The manufacturer came in to do maintenance on the machine, on the way out had the receptionist sign. The poor receptionist did not realize she had actually signed a lease renewal. Unfortunately, the consumer didn't notice because it was still the same billing amount invoice and it was 6 months into the new contract before they became aware of the situation. (Caution there is a section on the contract that allows this to happen)" See our-Guide to Postage Meters In Canada
The worst agreement we came across provided several pieces of equipment to a not for profit organization and when assessed it looks like they will pay about $39,000 over the term of the agreement for equipment that should have cost them about $15,000. Our supplier rep said he felt someone should go to the Better Business Bureau about this deal, it was so bad.
The manufacturers selling direct in this market, Burlington Canada, appear not to be overly concerned about how the purchasers of their equipment get value from their deal. It is a bit of an old west kind of approach where you do whatever you can to maximize the take from the customer without much regard for value tendered.
As a dealer, I find it hard to accept this kind of practice in dealing with clients. We strive to give value to our clients for what we sell and seek to make sure that the deals we make are a fair mix of payment for product and service rendered and long term use and utility for the client. It is embarrasing to see how some companies and organizations get victimized by bad business tactics.
Joanna's work and the analysis we provided to our clients will permit them to understand what they are paying and when it may be suitable for them to enter into new agreements in the future. For those clients who chose not to have the analysis undertaken we hope they will be on top of their agreements and not be burned by aggressive sales tactics.
What has your experience been with the Mailing Meter manufacturers? Do you understand your mail meter agreement? Share your experience below.
Lee K
Want to know more about Postage Meter Agreements in Canada?

Photo credit: Wikimedia Commons - Joe Mabel