I had an experience this week that really underlined for me what makes good customer service. It is always the little things that make you remember the people who go out of their way to make your experience excellent.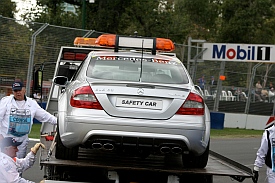 Here's the story:
I was out to lunch with a client who was on a tight timeline. When we left the restaurant to go back to his office I got in my car and it wouldn't start. This was really aggravating but what could I do...it was stubborn and it was obvious it was not going to work. I needed to get the client back to his office so I called my office and asked for one of our sales team to come and pick him up....luckily one of our team was there and he headed out.
I called the CAA and they were sending the truck, suggested the closest CAA garage to take the car to and said it would get priority service. While we were waiting a former sales rep of ours saw me and immediately offered his car to take the client back to his office (only 5 minutes away). Wow...was that great. Point one for Greg. I headed out to return the client who was very understanding. On the way to his office my cell phone rang and it was the garage following up on the CAA referral to see if I needed any other help! Point two for them.
The tow truck arrived, the car was towed to the garage and they said they would look at it right away. The tow truck driver offered to drop me off at my office so I didn't have to get another ride. Point three for CAA. Unfortunately, the garage called a couple of hours later to say the immobilizer code was engaged and their software could not unlock it....not sure why but this meant the car had to go to the closest dealer to be reset. Time for another tow, but it was too late that night so they offered to put the car in the garage over night and I could meet the tow truck next morning. They were very solicitous about not having been able to solve the problem. I said I would pay them for their time when I met the tow truck. Their answer, "NO CHARGE, we couldn't fix it we are not charging you anything." Point four, five and six for the garage. They even apologized again the next morning for not being to help further....Guess which garage will get more of my business and who I will recommend to others.
Now it was rent a car overnight and book the car into the dealer for the next day.
Next morning the car went to the dealer on the CAA truck...same driver and he was earlier than predicted. Again asked if I needed a ride. Point Seven for CAA and Sean the driver.
I called early afternoon to see how the dealer was doing with the problem. The response was, "we haven't been able to look at yet. Might get to it today but it could be tomorrow." I said I was driving a rental and would appreciate any help. Didn't faze them. We'll get to it when we can was the attitude. Interesting part of this was the voices on the phone. Everyone I talked to at this dealership gave you the impression you were interrupting them...they were more important than you...what a contrast with the first garage I went to. Negative point eight for the dealer.
Of course the story is not over there...finally when I heard from them they told me the key cannot be reset...it is broken and the chip will not take the code. They have to order a new key and hopefully they can get it the next day. Well, I'm still waiting to see if they got it and still driving the rental. Negative point nine for the manufacturer (VW) who designs this system into their car so that you could be stranded somewhere when your chipped key just decides not to work and there is no work around available.
Only saving parts of this story were the superb experience I had with Greg, Burlington Autoworks, the first garage, the truck driver for CAA, Sean and the fact I was driving my wife's car and it was me that got stuck dealing with this not her.
It reinforces that good customer service is not about the big things; its about the tone of your voice when you answer the phone, its about your attention to detail, and your interest in the client's issues.
In the end this is not an earth shattering experience. Just one that really showed a contrast between people who care about their clients and some who don't appear to do so.
What is your customer experience attitude? How do you make sure you provide the right impressions? How does your team respond?
Lee K
Photo credit: Shaun Garrity from Mitcham, Australia, Wikimedia Commons