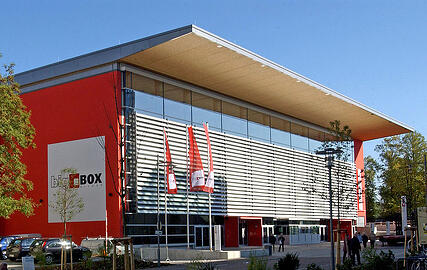 Telling you not to buy your office printer and copier from the big box store is a pretty bold statement. After all they have them on the shelf and you can pick them out from a selection of several products. Also, their prices usually look pretty good. They even have stock so you can take it home right away. All good reasons to buy.
So why do I say don't do it?
Simple, as a service organization for three major brands of printers and small copiers - MFP devices and having done this work for over 36 years we know who has the most grief with getting their equipment supported and repaired. Hands down it is the customer who has bought on price at one of the "convenient" big box, big electronics or office supplies stores. We hear all kinds of stories about how the device didn't work, had problems and they couldn't get it resolved. We have seen broken parts, improperly installed components and a whole range of horrors come through our door.
Why does this happen?
First, because too often the device was not matched to the customer's need. Customers often are hooked by a price point, a sale or some feature they don't totally understand when they make the choice of product.
Second, the devices sold in these outlets are often set for use of low yield toners. The operating costs for these products will be substantially (sometimes three or four times more) higher than a similar product that has been configured and sold through the commercial business to business channel. Many low yield laser toners for small office printers and copiers will only provide 1500 to 2500 page yields. CPC can be over 5 cents. Models designed for the commercial channel regularly offer high yield toners that have rated yields in excess of 5000 pages.
Why does the toner yield matter?
For office printers and copiers the yield of the toner is the single most critical part of the cost of operation. If the product is cartridge based (toner, developer and drum all in one) then this becomes even more critical.
How do I know my cost of operation?
Most simply take the cost of a toner and divide it by the rated yield to give you a cost per page (CPP) or cost per copy (CPC). Both terms mean the same. There are other components to operating costs but this simple calculation will guide you to devices which take substantially less money to run. If your office printer and copier is only going to print a handful of pages per day then this will not be a big issue, but if your volume runs to 25 or 50 pages per day then the cost of toner quickly becomes a significant component of your total cost of ownership.
So why should I buy somewhere other than the big box?
Most other channels will have people who are familiar with the various printer and copier - mfp options which meet your budget and who can make some of these performance comparisons for you. They learn over time which brands and which models perform better in different office scenarios and they know how to calculate the TCO (total cost of ownership) of various products. Frequently spending a couple of hundred additional dollars on the capital price for an office printer or small copier - mfp will return substantial operating savings over the projected life of the device. This yields a lower price overall and a better investment for your business.
But aren't they just trying to upsell me?
This can happen, but is usually not the case. If you buy from a full service organization, one where their business includes servicing the products they sell, then they have an incentive to match your needs carefully. There is no value for them to oversell or undersell you as they will deal with the long term impacts of those decisions just like you do. The box store does not have this investment in your success.
Try to avoid 1-800-HELL
One of the characteristics of our connected world in technology is that after market service from manufacturers is generally provided through a web or telephone support process. Too often these systems provide little service and much frustration. Buying your device where there is a live service organization behind you can reduce your frustration level and improve the value of your investment. Will it cost more? Perhaps slightly more. In addition factory authorized repair services are aware of manufacturer support upgrade or replacement plans which sometimes become available.
The choice is yours
Big box product is primarily targeted to the SOHO (Small Office - Home Office) market with low volume demands. It is not generally the right product for professional offices with more volumes and more users. In the end spending a small amount more for a stronger, lower TCO product will pay dividends. Don't let the big box pricing hook you.
Have you been caught? Does service matter for your office printer and copier?
Lee K
Photo Credti: By Kapneja (Own work) [CC-BY-SA-3.0 (www.creativecommons.org/licenses/by-sa/3.0) or GFDL (www.gnu.org/copyleft/fdl.html)], via Wikimedia Commons