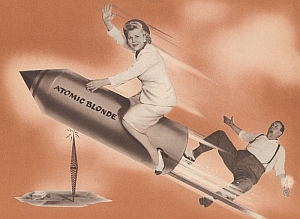 One of the areas of business that our company likes to support is charities and not for profit organizations. As marketing and presentation delivery has become more important in these organizations they have found a need to consider the use of a colour printer or mfp in their offices. The challenge they face is how to get the budget for these devices and for the operating costs of them as well.
One of the key groups that face this is churches. They need the ability to produce newsletters and bulletins for their operations and know that colour makes them better but find the cost of the hardware and operating a challenge.
Here's a way they can take an expense and turn it into a revenue stream.
Most not for profits and charities have a strong group of affiliated volunteers. These volunteers are pre-disposed to supporting the organization. They want to see it succeed and they want it to be professional and look good. They appreciate well presented materials however they want to see fiscal responsiblity too.
Why not offer the access to the colour device on favourable terms to this captive audience for them to produce their own colour prints and output? Everyone wants to be able to have some prints of 'Johnny's" birthday party. How about the annual family calendar? Perhaps it is even some invitations to a special event.
Whatever the personal need the associated people that work or belong to the not for profit or charity would be happy to use the facilities of the organization to acquire what they desire if the opportunity was made available.
Here's the idea in more detail.
Do a quick neighbourhood survey to see what the commercial fast print shops are charging for a colour print, at their normal pricing.

Figure out what your average colour print cost is on the device you acquire for your office.

Don't forget to include the cost of paper and a nominal cost for impact on staff time since they will need to co-ordinate the access.

Set a competitive, perhaps slightly discounted price per print as compared to the market for commercial establishments.

Promote the service to your members and volunteers.

Tally the revenue and see how it offsets and perhaps can cover your cost of acquisition of the tool you need.
Will this work? I'm sure it will and if an organization does it correctly then it can help with the ability to afford the right mix of colour capability you need.
Do you have a need for colour print and are not sure you can afford it? Are you a not for profit with a strong group of supporters who might benefit from access to your equipment? Will your supplier help you figure our the pricing?
Share your thoughts.....
Lee K
Photo Credit:  Public Domain, Wikimedia Commons
Photo from 1948 calendar issued by WLW Radio and WINS Radio to benefit The Ruth Lyons Children's Fund. Pictured are Ruth Lyons and Frazier Thomas.