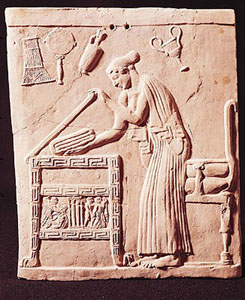 Our industry has come to assume that all of the clients we deal with understand what an MFP print device is and what the benefits of them are. Recently I was working with a new client that was replacing a 10 your old stand alone copier. For this client the whole world of MFP capabilities was a new world and I found myself having to review a lot of material I had not considered for many years as this is now an unusual discussion.
Here are some of the key things I found myself discussing with the client:
What other print devices have been used in the office doing what volume since the new MFP could potentially replace this volume as well?

Describing the capabilities which would now be available to the client through the connected print function. Such things as auto duplex, document collating, staple functions with a finisher.

I had to rethink my description of some functions since her old copier, (it was a slow simplex unit), did not collate or sort anything. Showing her how she could now sort document sets in one pass, simplifying the ability to do a duplex multi set output was important to her understanding.

Discussion about the merits of adding a fax board to the device to replace her equally old fax machine. Explaining how network faxing can work.

Dealing with the options for support and service to the device as she had been used to a time and materials contract.

Ensuring that the complexities of installing and setting up the new device were understood. Determining that our IT resources would be needed during the install for driver, scanning and network fax integration.

Discussing the protocol for training on the many new opportunities that the new features would provide...right down to how will she be able to access a mail merge for envelopes from her PC. (She had never performed such a function in Word or other software.)

Looking at the financing options which are very different than those of 10 years ago since technology changes can impact the use of the new device over a shorter time frame.
I'm not sure that this list covers everything we discussed but it covers most of the main things you need to consider if you are looking at your first connected copier/mfp. It also outlines a caution for those of us in the industry that deal with these technologies each day. We need to remember that not everyone has entered the connected print world yet.
What are the key functions that you value most on your MFP? What functions do you use very little? What else should someone consider?
Lee K