With the announcement of the release of Windows Server 2012 Microsoft also announced that it will no longer offer a Windows Small Business Server (SBS). For company in our area (Burlington ON) who have focused a lot of their business computer support on SMB businesses this is going to make for some changes in the focus of their work.
SBS was designed as a single suite of server related software running under one administration. Early versions had limitations of 50 users on the network and in later versions it supported up to 75 users. There were two versions of the package one which included SQL server and one which did not. The primary benefits of the SBS strategy was to have more limited administration in dealing with your computer support for your business while having a cost effective way to run key applications like Exchange for your mail and calendering along with the basic server platform. It also bundled solutions like Sharepoint collaboration software as well.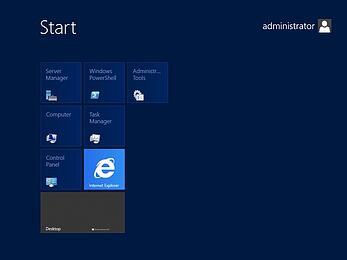 With the changes coming in Windows 2012, this packaged approach will no longer be available to smaller businesses.
The SMB support industry has been questioning this approach from Microsoft since the announcement and the answer from Microsoft has been that the four Windows Server editions which are offered will meet the needs.
Windows Server 2012 Foundation provides Windows Server for as many as 15 users for the small office environment.

Windows Server 2012 Essentials is ideal for small businesses with up to 25 users and 50 devices.

Windows Server 2012 Standard is designed for physical or minimally virtualized environments.

Windows Server 2012 Datacenter is designed for highly virtualized private cloud environments.
For companies who do not feel they have to be right at the state of the art in their server deployment and who are not looking to have some of the strong virtualization components of Windows Server 2012 it is still possible to buy licenses of Windows Small Business Server 2011. This final version of SBS is still supported by Microsoft and is sold with current licenses.
This permits the move away from the SBS platform to be deferred for at least the current time and this is the direction which many companies who are ready for an upgrade from SBS 2003 or SBS 2008 are going.
The direction that Microsoft has taken with its server upgrades is understandable as the move to virtual servers and cloud based computing have strengthened in the past couple of years. For many organizations who have a need for more than one server the SBS model was not a suitable tool and the new 2012 versions are reflective of the popularity of running servers in a virtual environment.
One thing that is important to understand if your network environment supports the single server, packaged model. Windows SBS Server 2011 is not going to be around forever, which means if an upgrade is something which is anticipated or needed then you should plan to do this in early 2013 to avoid being squeezed into a potentially less desireable solution.
Staying current with the various computing platforms is always a challenge for IT support people and for software vendors who are writing their packages anticipating a given level of server or workstation OS. In the past few months Microsoft has released or announced almost a wholesale revision of their platform strategy with the new Windows 8 desktop and mobile OS and all new server versions. In addition many of their application suites have been revamped as well.
Business consumers can be overwhelmed by the constant flow of new levels of software and find budgeting and planning for their deployment a real challenge. Unfortunately, it is often hard to wait too long before moving to new platforms.
Are you concerned about changes to network server platform releases? Have you used SBS? Do you see its demise as a threat?
Comment below?
Lee K
Photo credit: By Tweeg (Own work) [CC-BY-SA-3.0 (http://creativecommons.org/licenses/by-sa/3.0)], via Wikimedia Commons