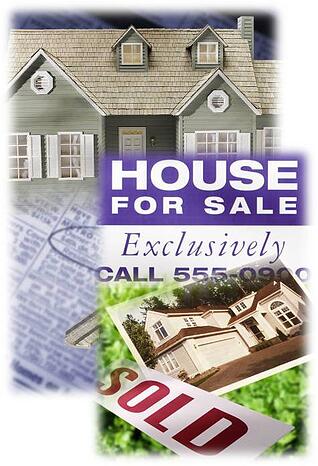 One of the interesting things we see with real estate clients is the number or agents who decide that rather than use the tools provided by the brokerage they will buy their own cheap colour laser printers to use to produce open house flyers and other promotional materials.
I guess the reason they do this is a feeling that the brokerage is charging too much for having prints made in house and they don't want to take time to go to an outsource location to get their colour output created. One of our client support representatives was describing this situation to me after he had done a support call for a brokerage client that has a combination colour/mono multifunction printer (colour mfp to us). He noted that inspite of this being a busy brokerage the mfp had only a couple of thousand colour prints on it after more than two years of use. He indicated that he spotted several small desktop colour printers on agent's desks.
Why does this happen?
I think it is primarily due to a lack of understanding about how to cost colour prints on a device. The lack of this understanding affects the decisions the brokerage sets when it creates its price list for the agents and it affects the decisions that the agents make when they decide on how to get their materials created. With better understanding both parties would make better decisions and the use of multiple small devices would naturally gravitate to a single or a couple of larger more efficient devices in the office.
Understanding the economics of colour printing.
Most parties looking to add colour capability first focus on the capital cost of a colour printer. For the purposes of this article I will only look at laser based product since inkjets do not get used as much in commercial operations today.
Doing a quick web search for colour laser printers available in our local area, Burlington Ontario in a Staples store online listing I found 6 models of colour lasers that sell for less than $300 each. 5 more that are less than $400 and 6 less than $500. That means the agent could have the choice of 17 models if their capital budget is under $500.
Colour output speeds in these models varied from 4 ppm to over 30 ppm. Now 4 ppm is going to be excruciatingly slow if a batch of a couple of hundred flyers are going to be done, while 32 ppm is great speed for most jobs. The other key consideration should be duplex capability and often both sides of a sheet are going to be needed to put out enough information for potential clients. Figure that somewhere in the range of $350 you can get a duplex capable printer with at least 20 ppm colour output and we have something to use for calculating costs. The price of this printer is now less than most users pay for a tablet or laptop computer.
Next you have to consider what it costs to run the printer. Let's look at some sample costs on the under $350 models:
| | | | |
| --- | --- | --- | --- |
| Model | Cost of toner | Yield of toner | Cost Per Page |
| Xerox 6010 | | | |
| Black | $98.86 | 2000 | 0.049 |
| Colour (3 needed) | $84.65 (x3) | 1000 | 0.085 (x3) |
| Total Cost Per Colour Page | | | 0.304 |
| Samsung CLP-415NW | | | |
| Black | $107.55 | 2500 | 0.043 |
| Colour (3 needed) | $107.55 | 1800 | 0.06 (x3) |
| Total Cost Per Colour Page | | | 0.223 |
| Lexmark CS310DN | | | |
| Black | $53.14 | 1000 | 0.053 |
| Colour (3 needed) | $68.41 (x3) | 1000 | 0.068 (x3) |
| Total Cost Per Colour Page | | | 0.257 |
Costs per page shown only include the toner costs based upon the manufacturer rating which is usually based on 5% coverage of each colour average. In real world use we often see this over representing the yield as more toner is commonly used. One client I was recently working on some figures for, is running at only 50% colour toner yield on a much larger device. This would double the costs I have shown. In addition to these costs most colour printers are going to need imaging units, transfer units or fusers at a set service interval. You should factor these into your calculation if you can obtain the pricing and yield. These can easily cost more than the cost of the printer when it was initially purchased.
Finally, the cost of paper must be calculated into the per page cost, and for decent colour laser paper good for doing quality real estate flyers the cost would be about $0.015 per page.
What this shows is the all in cost for a single page flyer printed on good paper is going to range from 31.9 cents to 23.8 cents per page if one of these sample printers are chosen. If it is double sided the price is almost double that. If the straight toner operating costs were calculated for others of the 48 printers that were available on the Staples listing there will be some higher cost models that might get into the high teens for operating price but that is about as low as you will see.
What is the broker charging?
This is something that is easy for an agent to assess. The rate for a colour output will be quoted and will include access to the device and the paper to be printed on. I have seen rates quoted from the low 20 cents to about 35 cents per page. When compared to the calculation above this does not look like a problem. I'm sure with some negotiation and understanding of volume much lower costs could be available. For brokers, understanding what the benefits for them are for increasing the volume on the devices they supply (usually much higher quality, more substantial mfp colour printers) and how this can lower their overall costs of operation could lead them to lowering their rates to the agents.
So why do real estate agents buy their own colour printers and produce their own materials?
It could be convenience as they might have the printer at home instead of in the office. It could be because they don't want to pay any more costs to the broker over above their normal monthly charges.
I would suggest that it most likely comes down to an emotional decision that did not involve doing the homework I have outlined above and they just went and did what one of the other agents in the office did as well.
Like most technology decisions it is important that you understand all of the potential costs of the tools you acquire. There is a truism we use for colour output devices: the lower the price, the higher the operating cost, usually in multiples. Buyers should do their own math or have it done for them. Don't buy a colour print device without calculating the cost.
For my real estate friends, the $350 dollar printer at 30 cents per page will cost $720 per year to run if you need 200 single sided colour sell sheets per month. Cheap colour laser printers cost more than you think.
Have you done the calculation on what your colour print device costs per page? Have you been stung by a high operating cost? What has your colour printing experience been?
Share your thoughts...
Lee K