One of the things I do is read a great deal of IT related news articles from several online and print periodicals. The purpose of doing this is to attempt to keep up to date and sometimes even a little ahead of what might be happening in the IT world using a filter of how will the things I read affect SMB (Small, Medium Businesses) operations if they come true.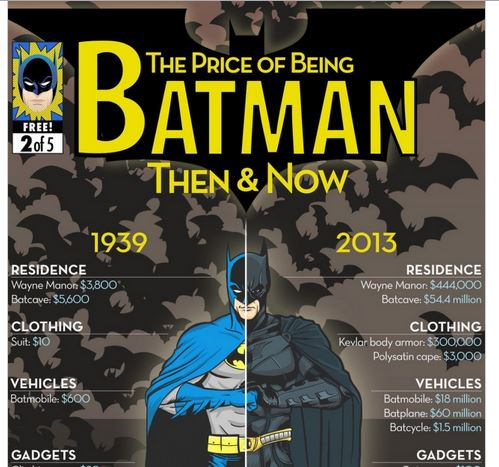 This post is an eclectic grouping of several recent articles that I found interesting and which highlight some things which are affecting the IT world right now. They talk about technology, about how different generations of workers deal with technology differently, how some brands are targeting their competition and a celebration of success for a Canadian firm based in Vancouver. Here goes. Hope you find something of interest.
This scam sees callers approaching businesses claiming to be associated with the Canadian Internet Registration Authority and through a series of questions gaining access to the subject's systems. Read the article and be cautious about anyone who claims to represent some company needing access to your computers unless you have initiated the call and know the people you are dealing with.
Lots has been said and written about the merits of Windows 8 and the soon to be released upgrade (FREE) to Windows 8.1. The date to watch for is October 17th and the new version will be available as a free download for currently licensed users. Of course if you have been holding off updating from previous Windows versions or are looking at a new computer you will also have to wait till that date to be able to buy the new version. The linked article is a fairly detailed review of the Windows 8.1 release done by ExtremeTech and it can give you some insight into what you will experience and what to expect from the new release.
Coming to a city near you, maybe even your own is a new package of tools from CISCO targeted at cities which are looking to improve their public wireless infrastructure. Many cities have identified that providing good wireless capability to the public is a potential competitive tool and one which they hope will permit their residents and businesses to be more flexible. Naturally, the cost of such a venture is a challenge for all municipalities and this CISCO initiative is designed to address some of these problems. The City of Stratford Ontario is one which has adopted the technology and entered the WIFI delivery mode already.
What combines innovation in software delivery, reality TV and charities in one easy piece. The answer is a new Reality TV Show to feature stories of how groups are using Fundrazr to promote and find donors to their charitable activities. It might be a sports team needing support. An international project looking for interested supporters or any one of hundreds of groups seeking public support. The new TV show will supplement the usual use of social media and other promotional tools.
This intriguing presentation based on research conducted by SlideShare features 5 Infographics which highlight many differences in how kids of the current generation deal with data when compared to kids of previous generations. Even the infographic as a communication tool is a relatively new vehicle which has been adopted extensively in the past couple of years. Even Batman gets into the picture (pun intended) in this article as an infographic showcases the differences in cost of being Batman between his origination in 1939 and NOW. Would you believe 13,140 percent more! Check out the infographic to see why.
And finally a short interview with the head of Samung's printing division as he discusses their attempts to become the head of the pack in the print world. With HP having been the largest vendor in the North American market for many years this could be seen as a fruitless task. However, Samsung has been successful in other technology areas and has the focus and push that they just might make it happen. See what Dr. KiHo Kim has to say.
Whatever your focus or interest, technologies and the changes in delivery are affecting all businesses these days. I hope these articles help you stay ahead of the game.
Lee K
Photo Credit:  SlideShare