One of the things that we are noting with clients who have moved to new computer hardware running Windows 8 is they are surprised to find out that there are no drivers available for accessories they already own. They have assumed that if their printer, scanner, fax or other peripheral has worked with Windows XP, Vista or 7 they will be able to hook it up with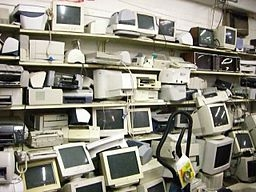 Windows 8 and continue its use.
Not all drivers available
Unfortunately, it is not always the case that when new operating systems are released that all the functionality of previously supported hardware will be retained with the new OS. The perfectly good printer or multifunction printer that you have been using with your old computer may not be able to support Windows 8 printing. So how do I tell if I will have problems?
If your device is any more than five years old, then you should check for Windows 8 drivers BEFORE you do the upgrade. We have seen this happen with many brands of peripherals as the manufacturers make a choice of where to put their development efforts. Do they re-write drivers to support old devices which are nearing their end of life or do they focus on their new devices which will generate new revenue for them? You can figure out the answer.
Its not only Windows
This has happened with Mac OS changes as well as with Microsoft changes. Recent releases of Mac OSs have not supported SMB scanning due to changes in the security protocols deployed with the new OS. This has meant that clients who have mfp devices which have used SMB protocols to support scanning to file on their workstations are left without the ability to use this functionality. Often they are not aware of this limitation, either when they acquired the computer or when they purchased their mfp. One way to permit them to scan is to use scan to email if the mfp device will support it. Again, this is something to determine BEFORE you buy. Network scanning using the newer MAC OSs is not always a given so caution is in order.
What can be affected?
Almost any peripheral that would use a specific driver to be able to communicate with the OS is a potential candidate for challenge. Since we are often involved with clients who are connecting mfp devices for print or scan this is one of the most common areas we experience. Other peripherals, like sheet fed or flat bed scanners could also be of concern. Various communications devices might also have driver problems if updated versions are not available.
In the end, if there is a driver needed to operate the device, checking to ensure it is supported by the computer operating system you are considering is an important part of determining whether to buy.
What if I have to upgrade?
OS upgrades are part of running computers. Being sure of the impacts on all of the devices you wish to connect BEFORE you buy is part of the upgrade process. It may be necessary to incorporate upgrade budgets for critical peripherals as well as the computer when the OS will change. Should this be a reason not to upgrade? That is something you need to determine, however at some point in time an upgrade will have to occur. OSs do not stay solid for ever. Even such long standing OSs like Windows XP eventually come to the end of life due to advances in security protocols, features and new functionality.
Buy the right level of OS for your network
One further caution we often see small businesses miss. When you do go out to buy that new PC with that shiny new OS be sure that the version of the OS you purchase will support your work environment. Generally, there are versions targeted to the home user, (Home, Personal), or some other similar reference and one of the limitations of these is that they will not connect to a company network domain. The attraction is they are lower cost and often come bundled with computers advertised on price.
We have seen instances where business owners have purchased hardware with a bundled OS that they thought was a bargain only to find out that they are unable to use it on their business network without upgrading to the business version, (Professional, Enterprise, Small Business, etc.). This adds expense and usually costs more than buying the device with the correct level of OS needed for their environment. Often the vendor does not make them aware of the issue till they have bought and then have to pay for the upgrade. This is definately a case for buyer be aware!
Have you ended up replacing working peripherals because drivers are not available? At what point do you decide your peripherals must go? What upgrade plans are you making?
Share your thoughts below....
Lee K
Photo Credit: By Kim Scarborough from Chicago, IL (Parts  Uploaded by Fæ) [CC-BY-SA-2.0 (http://creativecommons.org/licenses/by-sa/2.0)], via Wikimedia Commons