The window is becoming very short before the price increases created by the lower Canadian dollar flow into the MFP (multifunction printer, copier) and the IT hardware markets. The low oil prices are putting significant pressure on the Canadian dollar which is great for Canadian manufacturing but is having serious impact on Canadian imports of products sourced from China and some other jurisdictions,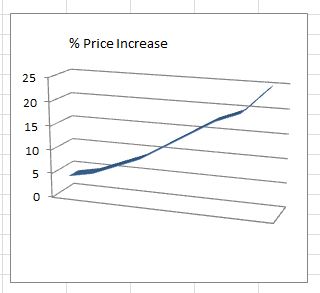 Since most of the major MFP copier manufacturers build their products in China these exchange impacts are affecting their pricing for products in Canada. In recent comments Leppert President Ian Leppert indicated that based on what they are seeing and hearing from their suppliers buying now, "in reality may save a client anywhere from 15 - 20%." For many of the manufacturers there has been effort to hold pricing based upon Canadian dollar levers of around 90 cents to the US dollar from last summer but they cannot do that continuously when the Canadian dollar starts to range about 70 cents to the US dollar.
There is potential for the changes to affect supplies costs as well since many of the supplies used to support printers and other IT devices are sourced from off shore. What this means is that support contracts and other underlying costs will start to go up as well.
Leppert reports that a large number of their suppliers including Samsung, HP, Kyocera, Ricoh and others have announced that their pricing will (or has already) increased within the next few weeks. For many of the Japanese based suppliers their fiscal year end is March 31st so they are trying to hold the line to encourage inventory being sold by that date but once April comes they will put through necessary price increases. This gives potential purchases double leverage if they act quickly. The manufacturers are motivated to move product to meet year end targets and you get to buy at the lower cost base before the Canadian dollar impacts are fully felt.
Look ahead and anticipate your needs - deferred leasing.
You would like to buy now and take advantage of the price benefits but have products under lease which is not expiring for a few months. This is a common scenario and should not be a reason not to check with your supplier(s) now to see what they can do to help. Obviously if the cost base for the product is going to go up significantly over the next few months locking in the lower cost now is good. Ask you vendor if they can work out some financing arrangements which permit you to acquire now but not end up paying for two leases at a time.
One strategy I have seen employed is to use a deferred lease start up. This permits you to get your new equipment but not start paying the lease for it for a few weeks or even months. This would permit you to pay out the end costs of your current lease without double payments impacting. The financing to do this is offered by some vendors. If avoids the rolling into the new contract the balance of payments from an old lease (a common practice often hidden from purchasers) whille providing a cost effective means to buy now!
The time is short to act
Unfortunately, the time to take advantage of the price protection is pretty short. If you have a purchase of mfp or IT product, especially a major volume purchase, to come in the next six months consider moving right away to see if you can lock in a better pricing strategy before all the Canadian dollar drop impacts flow through.
Lee K