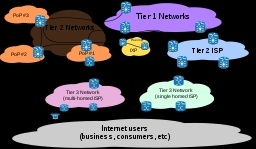 Virtually every business today has some sort of need for connectivity for its computer and IT needs. Whether it is using cloud based applications to process data and transactions or using a cloud based data backup strategy the ability to get on line safely and quickly is almost a given.
Unfortunately not all locations are equal in providing competitive options for businesses to get this needed connectivity. The greater the need and the more intensive the connected traffic then the more the locational decision for a business can be impacted.
In a couple of articles over the past month ITbusiness.ca has shown how cities and their partners are starting to look at these issues. The focus of these articles are on Toronto and the announcement about the Google neighbourhood announced for the water front and also on a plan to rate buildings in Toronto on their connectivity capability as a means to build competitive advantage.
Read More