At a recent conference sponsored by Gartner the theme emphasized again the impact that digital workplaces are having. Outlining several key predictions the sessions talked about what is going on in business today.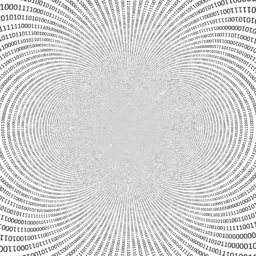 You Have a Cloud-y Future, but Don't Shut the Data Centers Just Yet

Mobile is Rapidly Outpacing Desktop

Information: Business Analytics

What's the Value of Social Software?

Look Out for Your Job - The Changing Nature of Work

Machines are Getting Smarter All the Time

Consumerization of IT (CITE)

Is Your Search Result Out of Context?
These ideas are expanded in a recent article, The Metamorphosis of the Social Enterprise
which goes further into the explanation of the material covered. Of note is the prediction that by 2017
on average 50% of a business's data will reside outside of the premise. Of course this also means that for most organizations a substantial part of their data will remain under direct control within their own data repositories. This hybrid model which sees less critical or vulnerable information being held externally while more mission critical or highly vulnerable data remains in company owned and managed data centres makes a lot of sense.
Some of the information around the growth of mobile in most environments is really interesting. It predicts that in 2017 around 3 billion computing devices will be shipped and about 66% of these will be phones. A much lesser group of mobile related devices like tablets will make up about a sixth of the 3 billion and the much smaller balance will be desktops and laptops.
What this means is the typical worker will be handling information using multiple physical forms of device, with multiple operating systems and therefore highly fluid information delivery. This creates challenges for all organizations as they seek to provide their data in the most convenient and handy formats.
Other organizations are recognizing the digital imperative as we look ahead to the coming years. In a recently published book the CEO of Open Text, a Canadian based world wide information processing company, emphasizes similar themes. It`s title says it all: Digital: Disrupt or Die. In a recent summary article the author offers his list of the issues that are currently confronting businesses:
Disruption is coming, and it's coming fast

The world has gone mobile—hyper connectivity is here to stay

Business is moving decidedly to the cloud

The Internet of Things (IoT) will extend connectivity to everyone, everything, everywhere

Mobile, social, cloud, the IoT, and data analytic technologies are converging to create a new platform

In a Digital-First World, information will be the new currency

As digital technologies evolve, so will the information security threat

.

Good governance is good business

Smart businesses will cater to Generation Z

The future belongs to digital innovators
When you compare these lists you see the similarities they contain. As you read through the detail of the descriptions you can see how both commentaries are recognizing similar things. The trends are becoming more strongly established and have implications for all businesses whatever their size or location.
Is your organization grappling with these issuesÉ Share your experience.
Lee K
Photo Credit: By Bautsch (Own work) [CC0], via Wikimedia Commons