I have just had the experience of spending a couple of weeks traveling in Europe and one of the things I realized quickly is that pre-planning is needed if you expect to be able to communicate reliably using email or online services when moving around the continent. As North Americans we have become pretty complacent about being able to instantly communicate almost wherever we are.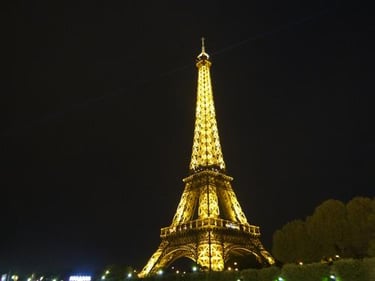 Fast cell connections with data plans cover most of the North American area, especially if your travels are mainly in urban environments. Free WiFi services are also very common place, in fast food restaurants, hotels and many convenience establishments. In my recent two weeks in Europe I found it quite different.
Since my travel was primarily for personal use and I had only minimal needs to be in contact in Canada I decided not to buy a European sim for my cell phone and I was prepared to forgo connectivity except when I could use WiFi. What I found was that the quaility of the Free WiFi provided was generally pretty poor and in some instances just not serviceable at all. In my case not being able to access Facebook, twitter or even email for a few days was not a critical problem. I was able to pre-plan the work that needed to be done ahead of time to cover the period while I was away so not being online was not a panic situation.
If regular contact and the ability to get access to online services was a priority however, then my experience would have been a challenge and very frustrating. The trip we were on was using first class hotels each day and traveling in mostly main centres so additional steps beyond what is offered free need to be considered.
What could you do to solve the problem?
There are several ideas that come to mind that would have permitted better connections and also made sure that communications were more solid.
Consider buying a European plan sim card with a data and phone plan to cover the period you are going to be traveling. I investigated this capability ahead of time and plans can be purchased with set volumes for a month or more of travel with coverage throughout the UK and Europe. Buying before you travel to ensure the sim fits your card is probably easier than having to shop in Europe when you arrive but that is always an option as well. You do need to have a phone with the right capability for European carriers and unlocked so the sim can be changed. My Nexus handles this fine if I decided to go this route.
Look at upgrading the free service level for WiFi in your hotel to a paid plan offering faster speeds and perhaps (no guarantee til you test it) more reliable connections. Most often the problems I experienced were related to login issues related to slow connectivity speeds causing the logins needed to time out. A faster connection could have eliminated these issues. Budget for the extra cost of a better connection if communication is a critical part of you travel needs.
Consider taking an Ethernet to US or HDMI cable along with you when you travel. I found it interesting to note that several of the hotels I was in had hardwired high speed Ethernet connections available in their rooms which were available for use if the right connectors for your hardware were available. My tablet uses a mini HDMI or a USB connector so an adapter would have been needed.
Be prepared to work in the common areas of the hotel as the connection speeds therein are sometimes better and in some hotels the only place you get a free connection. In my Paris hotel even the connection in the lobby was not good enough for me to connect (the old timeout issue) so I finally gave up and went to their business centre to finalize my check in for my return air flight.
Travelers who regularly are in varied jurisdictions around the world learn to handle the changes needed to get their communications capabilities as needed. For travelers who make these trips less frequently taking some time to investigate ahead of time, setup your travel with minimum need for communication or who pay for the enhancements needed to provide connectivity will make their trip less stressful and more successful.
The service levels available throughout most of the developed world are excellent, just different than what you might be used to when at home. Taking the time to learn what is available and what it takes to use it wherever you may travel is a part of pre-planning for your trip. Just don't assume it will be the same as at home you can be guaranteed it will not be.
Lee K