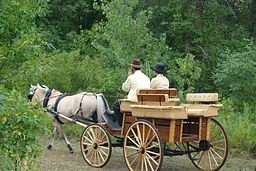 For most people who travel outside of their home area maintaining some sort of online activity is still important. For the mobile addicted this is a must and they can find it pretty frustrating or expensive, especially if they are on a Canadian based data plan.
Unfortunately roaming charges from most of our online carriers in Canada can be pretty excessive and therefore manuy users resist using their cellular tools while travelling. Sometimes you get forced into it and you just have to bite the bullet and pay when the bill comes in.
If your air flight, car rental or other reservation gets interrupted while you are travelling you can be sure the only notice you receive will be an email notice requesting you to go to some web connection for further info. If you are not connected then you don't get the notice. At times there is no phone service available to you (of course you would need your cell to call anyway unless you are in a hotel) and thus email or web is your only communication choice.
No matter what mode of travel you are using a cell phone or connection seems to be commonly needed.
How to reduce the impact of roaming?
The first thing that most people count on to reduce the impact of roaming is to use public WiFi hotspots to connect their device. This can be in a hotel lobby, a restaurant or public building. Sometimes free connections are available at transportation hubs or other open locations.
Using an internet cafe or public interent service is also an option. Of course in this instance there will be some charge for the connectivity but it will most likely be substantailly less than a roaming charge on your mobile device.
Checking about availability of WiFi connections, Free or Paid, when making hotel, resort or cruise reservations can help deal with the online need. Sometimes the free service is pretty poor and an upgrade has to be purchased to do anything useful but for basic use it might be enough.
Pre plan your roaming needs and book a roaming package from your mobile carrier before you go away. This is usually substantially less costly than just using a pay as you go roaming service from your carrier. Unfortuanately, Canadian carriers see this kind of roaming upgrade as a way to pick up additional dollars from contract customers and the charges can still be significant.
Purchase a mobile 'sim' card in the location where you are travelling that can be put into your mobile device and thereby use the local service rather than your home carrier as your new phone and data service. This can be the cheapest route but your device will need to be compatible with the local service and your device will need to be unlocked so the new sim can take effect.
Buy a prepaid phone in the location where you are travelling and use the local services. The challenge with this is you change phone number and it will most likely not support other connectivity you might need. Check whether it can serve as a hotspot (some will not and some laptops or tablets may not work with a device) if you wish to use it as a connection tool beyond its own features.
An interesting option I found
In searching for a way to provide connectivity for several devices on an extended trip I came across a service called KeepGo. This service operates in two ways.
Read More