November 1 2015 is the date for the creation of two independent companies out of the 'old' HP. Designed to help focus attention on specific market opportunities HP is being broken into an enterprise focused organization, HP Enterprise Canada (in Canada, just Enterprise overall) and a second called HP Inc.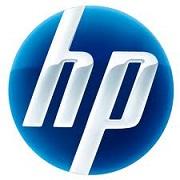 Enterprise will focus on software and services delivery for large organizations.
Transformation to a hybrid infrastructure, which will be centered on cloud;
Protection of digital enterprises, which will have a heavy focus on security;
Empowering the data driven organization that will be the company's big data and analytics play; and
Enabling workplace productivity that will look to address mobility.
More details of how this is being done in Canada can be found in a recent IT World Canada article.
HP Inc. will be where the traditional print and computer device business will be focused including multi-function printing, Ink in the office, notebooks, mobile workstations, tablets and phablets, as well as 3-D printing and new computing experiences.
Will the change in structure be enough?
HP has been under tremendous pressure over the past five our six years as many of its traditional businesses have been attacked by strong competitors and its high margin consumables business has been eroded. In the print field the increase in the volumes placed on MFP (multifunction printers) devices from many manufacturers at the expense of stand alone HP printers has affected their markets.
In addition, print volumes generally have been affected by moves to mobile information delivery, document management, paperless offices and other electronic means to produce and store information rather than put it on paper.
Growth in electronic payment systems, invoicing processing and other transactional system redesigns have impact the need and the level of paper production in most offices. With the high penetration that HP had in the printer market these changes impacted the returns they received from consumables, returns that made up a large part of their profits.
Is it deck chair rearranging or a great strategic move?
By permitting each of the two new public companies to focus on the areas of the market where they are expecting to have strength the new entities are supposed to be able to respond better to the needs of what are often conflicting activities.
If enterprises wish to move to a more efficient, more focused information flow then concern over maintaining hardware related business can be ignored.
On the other side, the HP Inc. business unit can focus its attention building a strong brand offering without having to be caught up in the detailed process redesign that the information flow analysis demands.
Of course the competitors in each of these fields will not be standing still and will be watching for opportunities where they can further unseat HP in both areas.
The next few months will be very interesting as the plans for the two 'new' HPs come out aggressively and the responses and challenges of the competitors are seen.
Keep an eye on the deck!
Lee K
Photo credit: By Madhubabu123 (Own work) [CC BY-SA 4.0 (http://creativecommons.org/licenses/by-sa/4.0)], via Wikimedia Commons