The New Year has turned over and with it the planning for accomplishing as much as possible in the next twelve months is part of every business' requirements. Whether long term or short term pre work has been done each organization faces some challenges as the year progresses.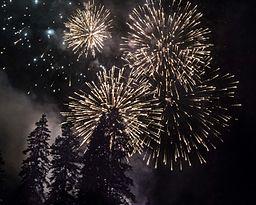 This blog touches on some potential issues for you to consider in your efforts this year,
Upgrades from Windows 7 to Windows 10
Since most businesses tend to lag the trend for operating system upgrades the final shift from Windows 7 will be a big topic for many this year. According to TechRadar Windows 10 has been installed on 200 million computers, up almost 90 million in the last quarter of 2015. This is a fast adoption rate, about double what Win 8 experienced and to date there does not appear to be the kind of negative backlash that operating system experienced.
The largest adoption of the new OS is going to have been on new computers as is the usual case, however since Microsoft did a massive promotion to consumers using older systems and made the upgrade a pretty simple process, many more in place upgrades have been done than were common in the past. I now in my own case I have done three upgrades on computers I control with one more to be done soon. In all my cases I have been happy with the upgrade and have found limited issues to tackle.
For business users the upgrade process is usually more complicated but moving from the old, some might say ancient, Windows 7 to Win 10 is going to happen for most businesses. It will be pushed either by a hardware refresh or a push from users wanting the new OS.
Windows Server Upgrades
With the end of support for Windows Server 2003 in 2015 Microsoft indicated that they were pushing users to get into a newer and more secure server environment. The current level of install is Server 2012 R2 with release of Server 2016 imminent this year any business that has not made its move on a server change will be facing a decision on whether to skip 2012 (they will definitely skip 2008) and more right to 2016 as it fully enters the market. Figuring out the parameters of a server upgrade is way beyond the scope of today's discussion but deciding to begin the work is something that cannot be held off forever.
Data Storage Strategies
Every business has to make a decision on what to do with the massive amounts of data that each day produces. Whether it is a decision to build or expand an internal storage system, migrate storage to the cloud, use an off site data storage centre or some combination of them all, storage is a question which every IT manager and business owner must consider. 2016 is going to provide many more options, many more challenges and potential for more confusion as the demand for timely information continues to expand.
Document Management, Workflows, Process Improvement
Each of these related areas are part of a constant that always requires consideration. Businesses must look to kick multiple step processes into shape by reducing redundancy, eliminating steps which do not provide increased value and giving access to materials as close to the point of need as is possible Sometimes these steps are handled through changed information streams (mobile notifications come to mind) or by altered methods of transfer for important materials.
Every business must spend some of its planning time looking at how it can streamline these kinds of activities in order to provide better customer service, better product delivery and better value for money spent
A New Year combined with a new set of opportunities can offer a chance to look at things a bit differently than has been done in the past. Take some time to reflect on this potential before you get fully caught up in the business as usual that will come.
Lee K
Photo credit: By micadew from US (Happy New Year 2016) [CC BY-SA 2.0 (http://creativecommons.org/licenses/by-sa/2.0)], via Wikimedia Commons