Canada was predicted to have approximately $26.83 billion in online sales in 2015 representing almost a seventeen percent increase over the previous year. Of course part of this is fueled by people taking less time to shop, new services being offered by retailers like online grocery purchasing (then pick up on a predetermined time at the store or other location), as provided by Loblaws at their Click and Collect locations and also due to tools for easing returns when products don't match expectations.
Probably of primary importance is also a more common understanding of the security of online credit card transactions as people become more comfortable with handling finances over the web.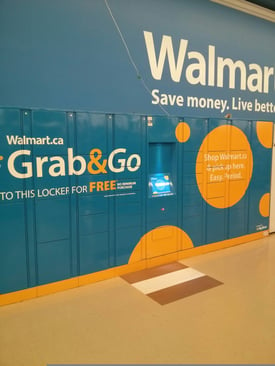 It strikes me that more and more businesses are going to find the need to figure out how to support the desire of their customers to be able to shop online. Certainly the auto industry has started to move this way with an expectation that prospective purchasers will have looked at brochures and other online data prior to visiting a showroom. A colleague commented the other day that when they were last in an auto showroom there were no brochures around for anyone to pick up or review. Now, this may be taking it too far and certainly facilitating access to information for those customers who take time to come to your premises would be a nice thing to do.
I know in one case I actually made an online purchase because the policy of the company involved was to permit the return of unsatistactory product (or something I just did not want to keep) to a local physical store without penalty. This meant I could have the convenience of online shopping (more product choice as the category of product is not even handled in the store) without the risk of having to figure out how to return something if it turned out not to be what I wanted. In the end the product met my need, I kept it and the retailer made a sale they would not have had any other way.
What other business could look to offer similar capabilities or ways to reduce consumer risk to promote online purchases? There are many types of businesses that might gain market share by creatively assisting potential customers with online information and purchasing while helping to reduce the risks associated.
One company which has taken this to extremes selling a super high end product is Tesla whereby they sell their $100,000 plus vehicles primarily through an online ordering process. Of course they have been successful partially because there is a scarcity of product and their production levels at this point do not meet the demand. Over time this may change but many car dealers would probably love to have the kind of pre order volume they enjoy.
Interestingly, the third largest US online retailer is Walmart the master of the large retailer store. One feature they now use to link the two channels is free in store on line purchase pickup. You get the benefit of no delivery charges and on line pricing and selection and Walmart gets you into the store perhaps to make an impromptu purchase while you pick up your parcel.
Moving to incorporate an on line component to your sales processes takes care and planning like any other new venture. There have been many unsuccessful attempts but the tools and the consumer disposition are more readily available so it can be less challenging than it might have been in the past. Perhaps it is time to take some little steps to making your business more accessible on line.
Lee K