Since it became the defacto norm for WIFI network security the WPA2 security setting has been the standard for almost every WIFI network setup.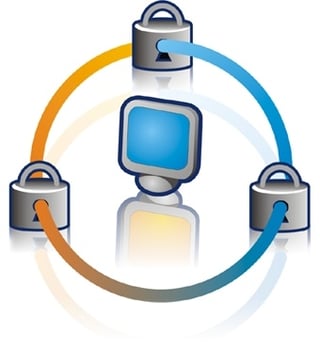 If you have a WIFI setup in your home it is most likely set to this security standard. If you have a small business with a router and WIFI setup then it is almost guaranteed that you have this security in place.
If your smartphone was setup with a security standard then a form of this setup will be what if runs.
Long history of success
Given the length of time that this protocol has been the standard being employed it has enjoyed a remarkable length of time as a successful and widely used standard. The ability to have the information circulating on your personal network encrypted so it inhibits hackers while making it relatively easy for you to add devices, guests or others to your network is something that most of us have appreciated.
Was it ever going to be perfect? Probably not but for many years the instances of WIFI networks being hacked usually were because of other issues, not encryption problems.
Unfortunately, the picnic seems to be over as reports are coming in of successful hacking of WIFI network encryption. The vulnerability could permit someone to access stored passwords, logins or other critical data that is on devices on the WIFI network. This could include network routers as well. Patches are being created and updates of devices should protect from the problem, however caution is in order.
The good news
The good news in all this is that the hacker who is going to try to steal the data must be physically in the proximity to the WIFI signal being hacked. This means that the challenge does not related to a long distance hack at the present time. This is good news for now but obviously we know that what first occurs is usually not the end of the road for the hacking community. They will attempt to expand their talents as the information regarding the vulnerability grows.
What can you do?
There are several steps to take which can protect your data, both at the office and at home.
A. If you have a Word or Excel document with all the logins and passwords to all your sites on your laptop Step 1. Password protect it.2.Better even.. print it out and delete it!
B. Delete all your personal info from your Phones as these are the main targets for attack
C. Look for any updates on your Smartphone and install them
D. At home if you use WIFI on your computer or laptop run windows update manually several times to receive the patches for the hack. This may only take one pass now as a bit of time has lapsed but you want to be sure.
E. Look at your wireless router, google the make and model and see if the manufacturer is offering a firmware or O/S update to stop the Hack.
Most of this effort is cautionary in nature but having your wireless network hacked is a much bigger problem than most companies might think. The work needed to re secure all passwords, computers and files is a much bigger task than ensuring that your wireless is up to par.
For those who would like to learn a few more details you can access an article on the hack from Wired magazine.
For those who might like assistance it is advisable to seek help from an IT professional who is dealing with these kinds of security issues on a continuing basis. There are steps and cautions which they learn from every instance they encounter that they can apply to the cases they face.
If you wish more details feel free to contact us at Leppert Business Systems. We'll be happy to assist.
Like all network security issues this is one not to ignore. Caution can reduce headaches in the future.
Lee K
Photo credit: By Nasanbuyn (Own work) [CC BY-SA 4.0 (https://creativecommons.org/licenses/by-sa/4.0)], via Wikimedia Commons