Data security is an issue for every connected company in Canada. Figuring out what to do to help you keep your critical information safe is a challenge for everyone but probably even more of one for the typical business professional without solid IT background.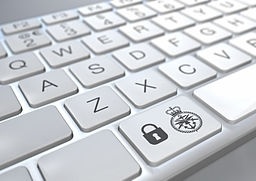 This recent video published by IT World Canada offers some helpful insight through a Data Security Consultant's eyes which can assist business managers to focus some of their attention in the right places. In most instances it will take the assistance of someone with a solid IT security technical background to set up your operations to carry out the suggestions made in this video, but it can go a long way to help you ask the right questions and perhaps determine who could be the right fit for your needs.
In summarizing the video, CSO Digital: Security Situations series editor Ryan Patrick highlight four things:
Implementing effective security awareness for all in your organization, new and old employees
Maintaining the right levels of access to data of each type, with privileged access only to those who need it
Protection of data at source, as close as possible to where it resides, internally or in the cloud
Implementing threat hunting practices to help identify activity on the network which is outside of the norm
Whether you decide that your internal resources or those of a specialized supplier are needed, spending the time and money to address your data security needs is a critical part of any IT installation. It is not something to leave to tomorrow as that may be too late for you to avoid the attack that may be coming.
This video provides good, practical and fairly easy to understand guidance that can help you decide what to target for your security.
Lee K
Video source credit: http://www.itworldcanada.com/video/the-top-4-data-security-best-practices-cso-security-situations-2?sub=&utm_source=4542795&utm_medium=dailyitwire&utm_campaign=enews&scid=bfe7dc78-ab18-94cb-8f6b-5254250bfa29