Everyone who spends any time with a computer these days has had to become familiar with 'the cloud'. If you buy any kind of new computer hardware these days you will be offered one or more cloud services as a free add on to the system. This cloud computing capability is so common that it is becoming taken for granted.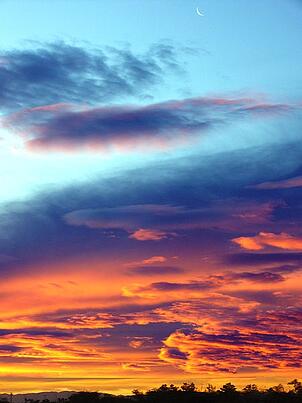 One of the challenges for IT managers and business operators is deciding when the cloud is right for them. Is it okay to put your CRM data into a cloud service? How about your ERP? Do you use a cloud service for payroll? Should your documents be stored in a cloud system? How about your banking system, is cloud okay here?
In a recent article published in IT World Canada, Don Sheppard suggests that one of the real challenges for many organizations is the concern over a loss of control which going into the cloud implies. His analysis outlines in fair detail many of the questions which need to be asked about using the cloud for your critical business data or for your primary infrastructure. His conclusion offers so important considerations which anyone considering the cloud should keep in mind:
"the debate needs to change from simply "we've lost control" to how best to share the controls among the different stakeholders while maintaining strong oversight."
Cloud computing has become a fact of life for almost any organization and understanding how it can fit into your game plan is an important component of planning an effective IT infrastructure. For many organizations it can become a very cost effective means to provide new capabilities and modernize operations but it as outlined it takes some planning and understanding of the controls needed for success.
Individuals have moved to the Cloud in a big way. Facebook, Pinterest, Twitter, LinkedIn and other social media platforms have prospered because of the cloud. As the technologies have matured more and more features and capabilities are being built in. Older technologies like TVs have been modernized to become 'Smart' with capabilities to connect to cloud based solutions being primary in their use.
The cloud is ubiquitous
Who hasn't heard of the ability for pictures taken on a smart phone, automatically uploaded to a cloud storage location like Picassa and then being made available through a home network media device for display on the large screen TV? It is the cloud that has enabled this.
The implications for businesses of all sizes are significant as the consumer use of these capabilities impacts expectations of what businesses should be able to do for customers as well. A smart catalogue, which links all of the data about products and services. A smart support tool, which gives additional information to support the installation or maintenance of a device or or product. These are just a couple of the kinds of capabilities which could enhance a more traditional business through the use of smart technologies.
Coming to grips with where your business might be enhanced through the use of a cloud based tool or solution will take study and understanding. Being open to the use of the cloud to enhance your IT environment is a first step, one which is still hard for many to entertain.

The fear of the cloud is going away in many operations, but it is still there. Understanding what benefits it might provide and then balancing them against the requirements to build appropriate control systems and agreements to ensure your operations are protected will make it easier to adapt.
How deep into the cloud are you? What creative uses have you considered or implemented?
Lee K