Is your printer- tall , dark, and handsome with ink on his hands; or short, squatty and gray and sits on the end of your desk and puts ink on paper?
Regardless of your definition of a printer- both models have certainly changed dramatically since Gutenberg first put ink on a page.
In today's' modern office the "Printer" has evolved into a multi-functional unit with the combined capability of several office requirements. The "copier" was once the cornerstone of every office-it sat in the corner, and produced exact copies of what was put on the glass.
During the last decade with the introduction of digital systems the copier has taken on printer functions- adding network features making it part of the computerized office environment. Not to be left from the revolution the stand alone 'printer" added copier features, adding a document feeder to the print base - making the traditional printer also multifunctional.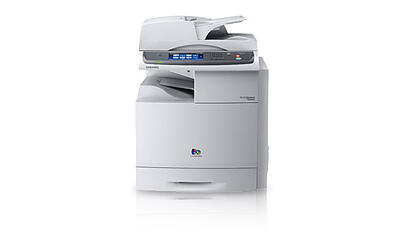 Devices are still available that just PRINT- and there are a few just COPY units around- no extra functions offered, but the vast majority of the printers and or/copiers sold are MULTIFUNCTION UNITS (MFP).
So is your printer just a printer, your copier just a copier- or have they joined forces with the scanner and fax and to become your business MFP, the key production and input device for your office network?
Looking for a new print device? Download our 8 Steps to Choosing Your Multifunction Printer
Linda P