I find myself constantly working with software tools to improve my document production or in my marketing role. It is remarkable what can be found if you go looking for a solution to a problem, and sometimes even when you are not looking. Managing your documents and information takes a variety of actions. These are some of the IT and computer tools which I have found valuable.
Check them out:
Evernote - I call this one my "pile and file" solution. I use it for keeping web information I may need in the future, as a simple clipboard for passwords, logins and urls and hundreds of other things I might like to reference. The key to its use is the searchability of the data I enter into it and the ease of adding anything to the "notes". It is one of my go to apps which is always open on my computer. It even has a smart phone version which can sync with my desktop version.
StrandVision - This is a different tool. One which we are using for marketing and sales purposes. Their software and service provides a content management and delivery tool for digital signage. At the present time they are offering a limited number of clients the opportunity to sign up for a one year use of their platform (some limitations apply, but they do not over restrict what you do) at no cost. This has tremendous value if you are trying to learn more about how to manage your documents and promotion using digital tools. My test of the service has shown they care about what they do and offer a really comprehensive ability to manage your output.
Irfanview - I have yet to totally utilize all of the capabilities of this program. I use it to resize images for use in this blog. I use it to modify image formats. It has a super plug in that reduces image density for use on the web making images load faster. There are so many built in image management tools in this "viewer" that I can't describe them all. It is a freeware product that offers much more than free capability. Get your copy now and you will be happy you did.
In a previous post we covered some other tools ...one to help manage your Outlook files, one to manage your documents over multiple computers and one to test your website's performance...here's Post One of this series.
No matter what your office document strategies may be, using the available tools to make your work easier and simpler is worth some time and effort.
Have you got a favourite that works for you? If you try one of these out, let us know how you like it.
Lee K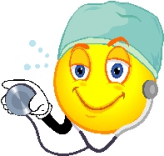 -Is YOUR computer COUGHING? Get your free trial of our Daily Server Health Check...for less than a coffee a day you get the comfort of knowing how your server is performing a great perventative maintenance tool!