The mfp (multifunction printer) has become a standard device for most offices. The most popular choices are now mfp's which can print colour as well as black and white. I find that over 50 percent of new installs include colour capable units.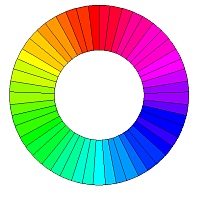 How do you decide which is the right one for you? There are several key questions you should ask to help you make your choice.
How much colour will you do? Volume of colour has a big impact on the size and capability of device. If you are only doing 1000 pages of colour per month the device you need will be much different than if you are doing 10,000 pages per month.

How many users will be working with the device? The more users the larger and faster your device should be. This is especially important with colour as you don't want users waiting a long time for their output to be finished because the unit is slow and many documents are waiting in the cue.

What types of documents will you be doing? If you do a lot of small documents, 1 to 10 pages, your needs will be very different than if you will be doing long runs of marketing flyers or long documents with many sets.

What size of paper do you need? In the past most colour mfp devices were able to produce letter, legal and ledger output. In the past couple of years newer mfp models have been introduced which do only letter and legal. These models usually have a lower capital cost. It takes knowledge about the capabilities and long term performance of the respective units to be able to make a good choice.

What is the true operating cost of the mfp especially in colour? Colour mfp unit can range in operating cost from about 6 cents in colour to over 25 cents for smaller units. Determining the operating cost of the device(s) you are considering has a major impact on your long term cost of operation.

What is the component duty cycle of the mfp? Some colour mfp's can require drums and other major components to be replaced as frequently as 30,000 images, while others can go for as long as 300,000 images. Most are somewhere in between. Each time a major component has to be replaced you will experience down time. If you are running higher volumes then this downtime can have a real impact on your users' productivity.

How conventional is the device? Finally, be very cautious about choosing a colour mfp with some exotic or "new" technology no matter how big the company is that is proposing this to you, nor how aggressive they are in their claims. Don't become the guinea pig on new ways of producing colour until the new technology is well proven. This can take several years to be safe. Your mfp choice is going to have at least 3 years of impact on your office. It is not a time to experiment no matter what the manufacturer claims. The risk in your office is yours not theirs.
There is a lot more to consider when you look at any one device. What is the dealer's performance record? Are there any special features you really need? Are there accessories which you should consider for productivity gains?
The seven above are core questions to answer before a choice is made in all sizes of companies.
What has your colour mfp experience been like? What has been the most important consideration in your opinion? Any bad choices you want to tell us about? Comment below with your experience.
Lee K
Image credit Wikimedia