For most SMB businesses managing their IT environment becomes a challenge. Whether they do the work themselves, have a full scale IT person looking after it, or outsource their network support to a third party there are always issues which arise.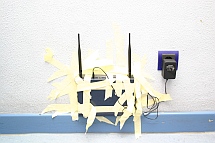 Many of these issues occur because the nature of the relationship between the IT operation and the management that occurs is a part time, occasional relationship.
I know, your network is small, your resources are limited and you cannot affort full time IT management. You have to live with the constraints that budget creates!
That's where IT Managed Services come into play. With a structured managed services contract you can obtain most of the benefits of a full time IT resource while outsourcing much of the risk and the effort. More importantly with a structured system you get higher reliability, less downtime, more value for dollars spent and the peace of mind to know that your IT environment is under control for maximum uptime.
Here are the key features you should see in any managed services plan:
Full time, automated network management using proper software tools.
Servers should be monitored and alerts be created for any significant short term and long term issues...such things as hard drive space, memory usage, system events, patches etc.
Workstations should be monitored for alerts, system events, hard drive space, applications and network processes.
Remote support should be available as needed, easily accessible for both server work and workstation work.
Print management including scan and fax should be available as part of the service.
You should get regular (at least weekly) reports on backup, antivirus, uptime performance and other key parameters you and the service provider determine are important in your environment.
Project based work which would be over an above the managed service contract should be spelled out in advance.
Pricing should be easily understandable, easily tracked and reflect the level of support that you determine that you need.
Flexibility in contract terms should be offered so that your managed services plan fits your needs as well as the provider.
If you check the record of the provider, understand what is included in your retainer, and what will be over and above the base package much of the confusion and problems associated with IT network management can go away. Sure, at times there will be a hardware glitch or a software package will not perform as expected. Computers require maintenance to get best performance.
The difference is that under a managed services plan you will know that these issues will be addressed immediately and that with the proper management in place most will be corrected in advance since early warning signs will not be ignored.

Is it time for you to consider managing your IT network? Do you have experiences with managed services you would like to relate? How comfortable are you with your network operations? Share your experiences in the comments below.
Lee K
Photo credit: wikimedia commons photo