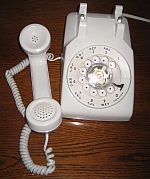 In this electronic day I don't understand why more companies have not embraced document management in our town, Burlington Ontario Canada. I know there are some who are using it, as we have installed systems and have clients using our cloud based document management service, but the majority of businesses still seem to be glued to their filing cabinets.
I'm confused by this.
It can't be cost as filing records electronically is definitely cheaper than buying filing cabinets, buying file folders, buying labels and labeling them, putting the paper (often a photocopy which also costs) into the file and then placing it into the cabinet. The cabinets take up costly floor space...in downtown areas this can be many tens or even hundreds of dollars per square foot per year.
Then when you take the file out to use it, you have to make sure it gets put back again in the right place, right away, in case someone else needs to refer to the same file. Of course if it is not put back in the right order then the next retrieval is even more time consuming.
With document management you simply file the document into the system using a simple set of index criteria matched to the way you look for your documents, save it in the system and you are done. If the document is in paper you scan it first and then store it. I know that virtually every one of our clients has some form of scanning capability, our recent research told us this.
So is it system cost? I can't buy this since a good quality starter document management system can be purchased for less than the cost of a couple of laptops and with a cloud based service you could have a fully functional system for the price of two coffee's a day.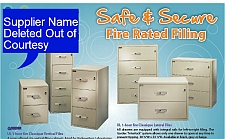 Why does this office supply company see value in featuring fire proof filing cabinets in their recent ad? This makes no sense at all....there should be no paper to put into those cabinets if a proper, quality, filing system was in place. Spending money on these systems seems nuts.
Do these offices use Bakelite, black rotary telephones? I know it is not the filing employee's choice. Every time we convert a client from paper based filing to electronic filing the employees charged with the job tell us they prefer the new system.....so what is the disconnect?
If you know, please tell me....I need to understand why this situation continues!
How do you file? Are you still putting paper in filing cabinets? Is a fire a concern to your company? Would you spend $2 a day to file more effectively, more quickly and with less risk? You comments are welcomed.
Lee K